As announced previously, the Senior Prom will take place on Friday, May 14 and the Junior Prom on Friday, May 21 from 7:00-10:00pm. Both events will be held in the Gwynedd Mercy Academy High School Event Tent. The theme of both proms will be "A Night in Paris."There will be no formal receiving line. Masks must be worn at all times by all in attendance. The ticket cost will be $120 per couple and $60 per individual. Tickets will go on sale on Monday, April 12 and the site will be closed at midnight on Monday, April 19.
The link for purchasing tickets will be available in the April 11th edition of the Mercy Messenger.
Enrollment contracts and FACTS payment plan information were sent from the Business office via e-mail last week. Please contact the business office with any questions.
Kate St. Clair Kstclair@gmahs.org or Judy Morrissey Jmorrissey@gmahs.org
APR. 12
- No Classes
APR. 13
- Classes Resume, Virtual
APR. 15
- College Admissions Case Study, 7PM
APR. 18
- Admissions Open House
APR. 19
- Mission Week
APR. 24 & 25
- Admissions Practice Test
HEALTH AND SAFETY UPDATES
As an added measure of protection, Gwynedd will require COVID-19 testing for all students, faculty, and staff upon our return from Easter break. Please see 3/29 communication from Denise Marbach for testing information and sign-up link.
Schedule after Easter:
Monday, April 12th will be a day off for students.

Classes will resume on Tuesday, April 13th with a Virtual Learning day of classes conducted via Microsoft Teams.

Pending the testing results, all classes are intended to return to in-person learning on Wednesday, April 14th.

Students who have selected remote learning (not returning to campus) will not need to be tested.

Students who do not wish to be tested will attend classes virtually for the week of April 12th
Juniors Megan Doherty, Gabriella McIlhinney, and Cassidy Palazzo have been named Diocesan Scholars for the 2021-2022 academic year.
The prestigious Diocesan Scholar program is offered only to seniors enrolled in Catholic high schools who have demonstrated maturity of character, academic excellence, and leadership potential. As Diocesan Scholars these young women will each be able to take up to 2 college courses per semester at Gwynedd Mercy University.
CRITICAL CONCERN OF WOMEN
Sister Patti's Theology classes which are focusing on the Critical Concern of Women, took time to write and make cards for the Sisters of Mercy at McAuley Hall in Watchung, NJ. As they wrote, they viewed photos of the sisters and learned about the life and ministry of the sister they chose.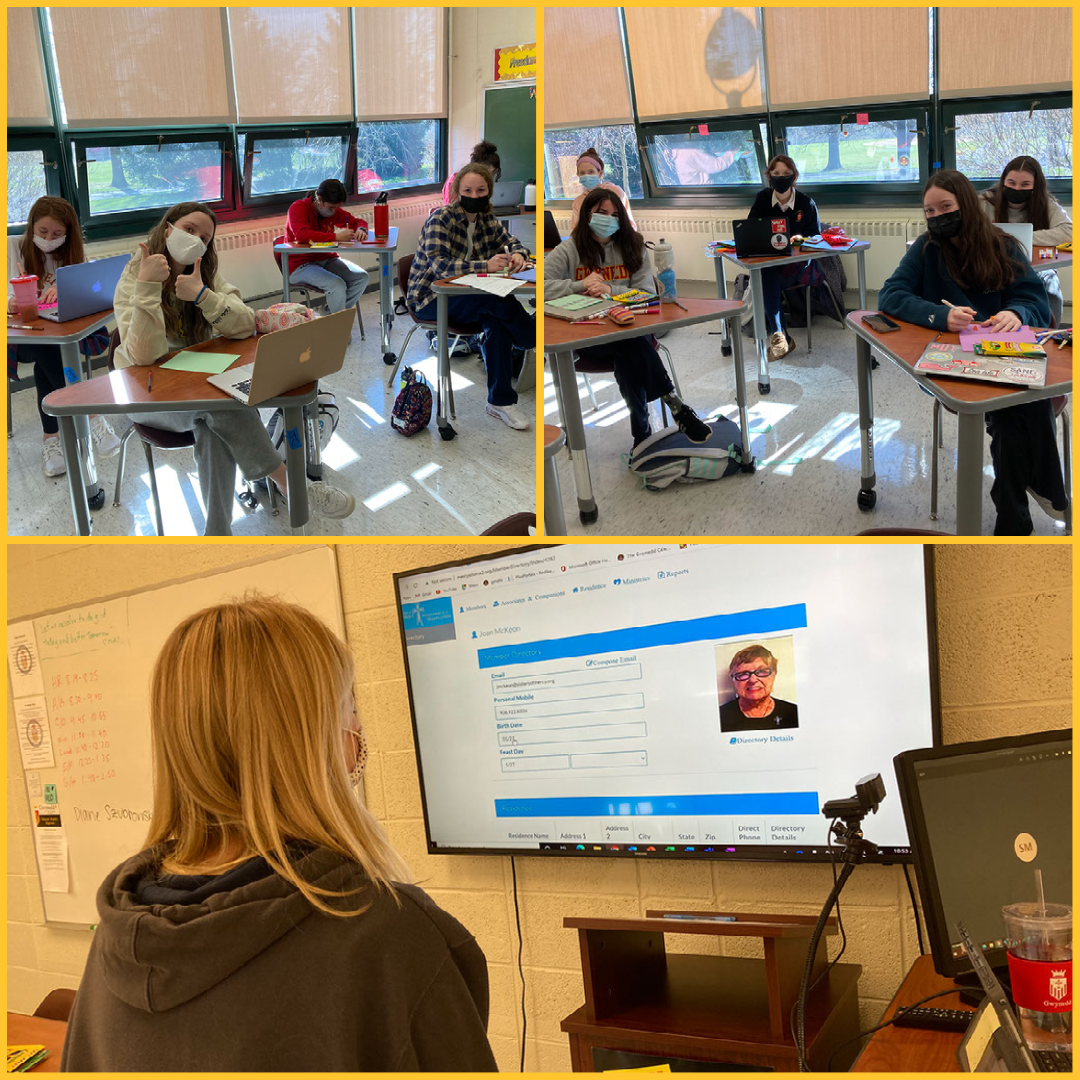 Students in Theology 10 independently created a unique in-class service opportunity, based on a randomly assigned Corporal Work of Mercy. Each student pitched her service idea to her Theology class. Students in each Theology Class voted (silently and anonymously) at the end of each "pitch" using a Microsoft form. The student with the highest numerical average from each Theology class, will facilitate her service project in Theology after Easter Break.

Mrs. Cymerman says. "This project really allows students to drive their own ideas, think critically about mercy, and realize that living mercy is not particularly difficult, but requires intentionality. Giving students autonomy and choice by letting them determine which service project the class will complete, had amazing effects on the dynamic and energy for this project. The students were engaged, passionate, and really excited about all their ideas."
A big congratulations to the following Pitch and Submit winners:
Cara Lamina: "Project Address the Stress"
Lilly Sweeney: "Lets bring Leprechauns to CHOP"
Payton Sewards: "Treats for Troops"
Sydney Mandato: "Healing Hearts"
Audrey Beck: "Treatment Treasures"
Kalie Mogg: "Funsies Onesies"
Emma Gregorski: "Pocket Protectors"
Mrs. Daly and Mrs. Clearkin treated their freshmen students to an Easter Egg Hunt on the last day of school. What a fun activity before break!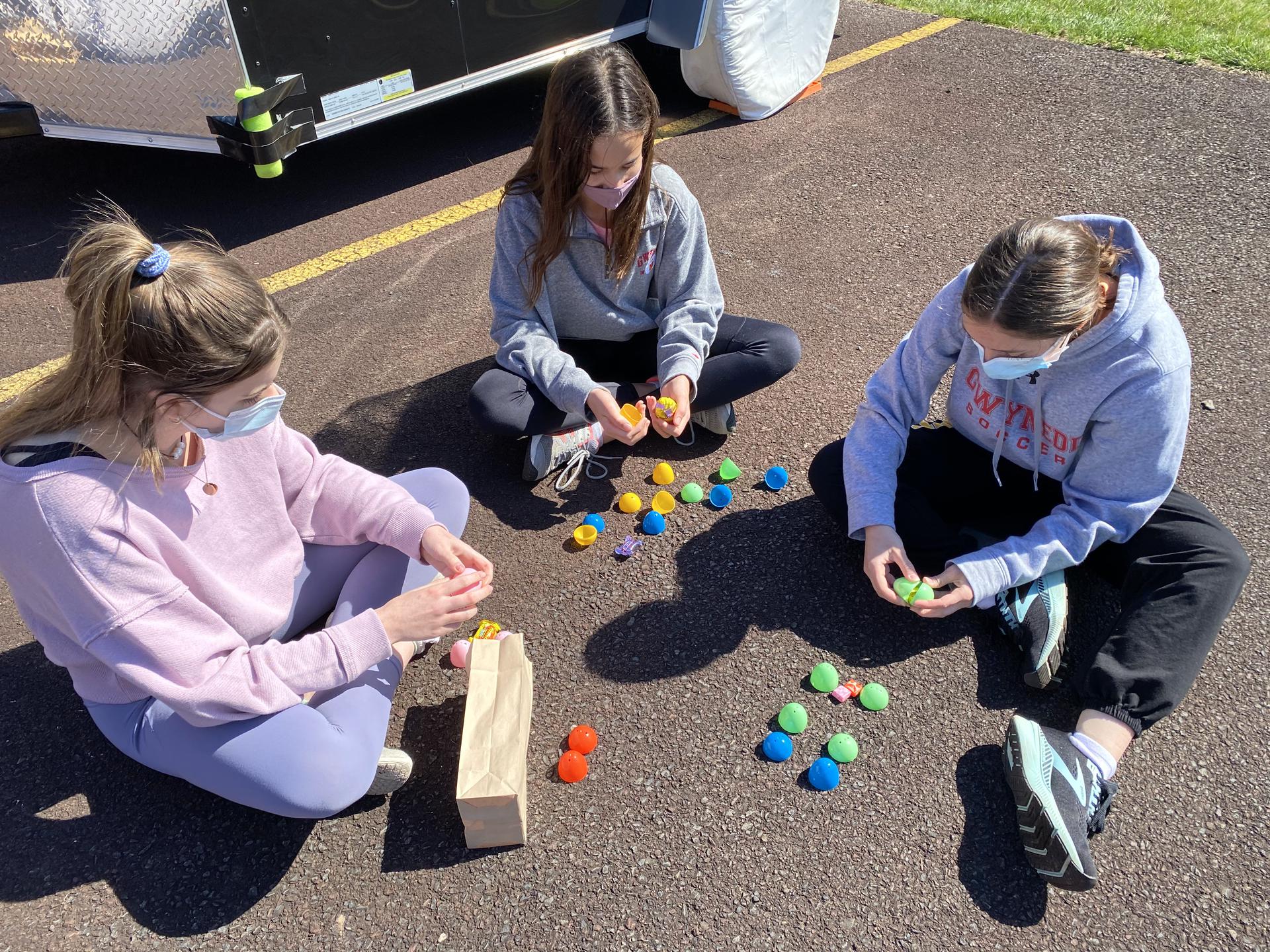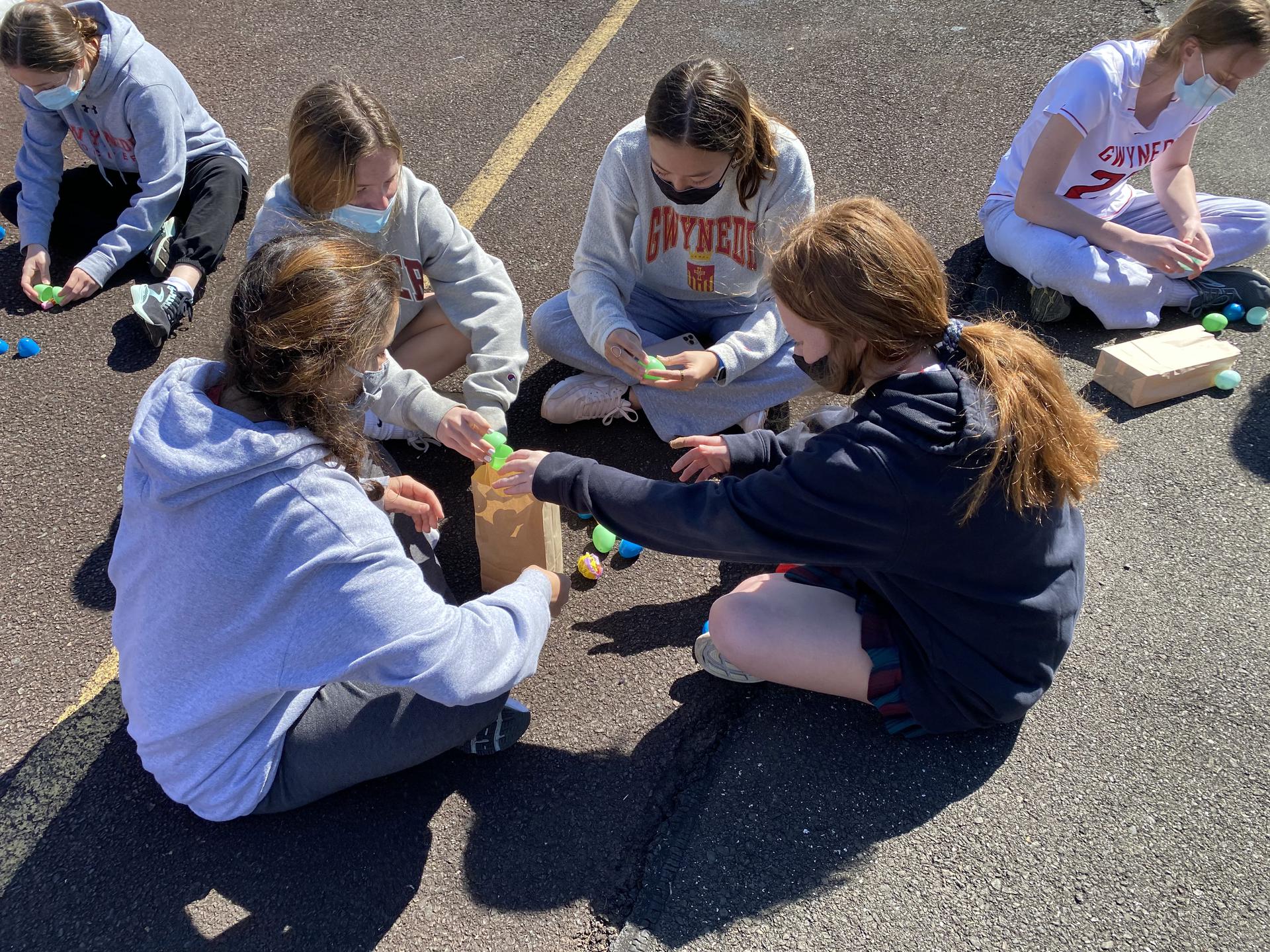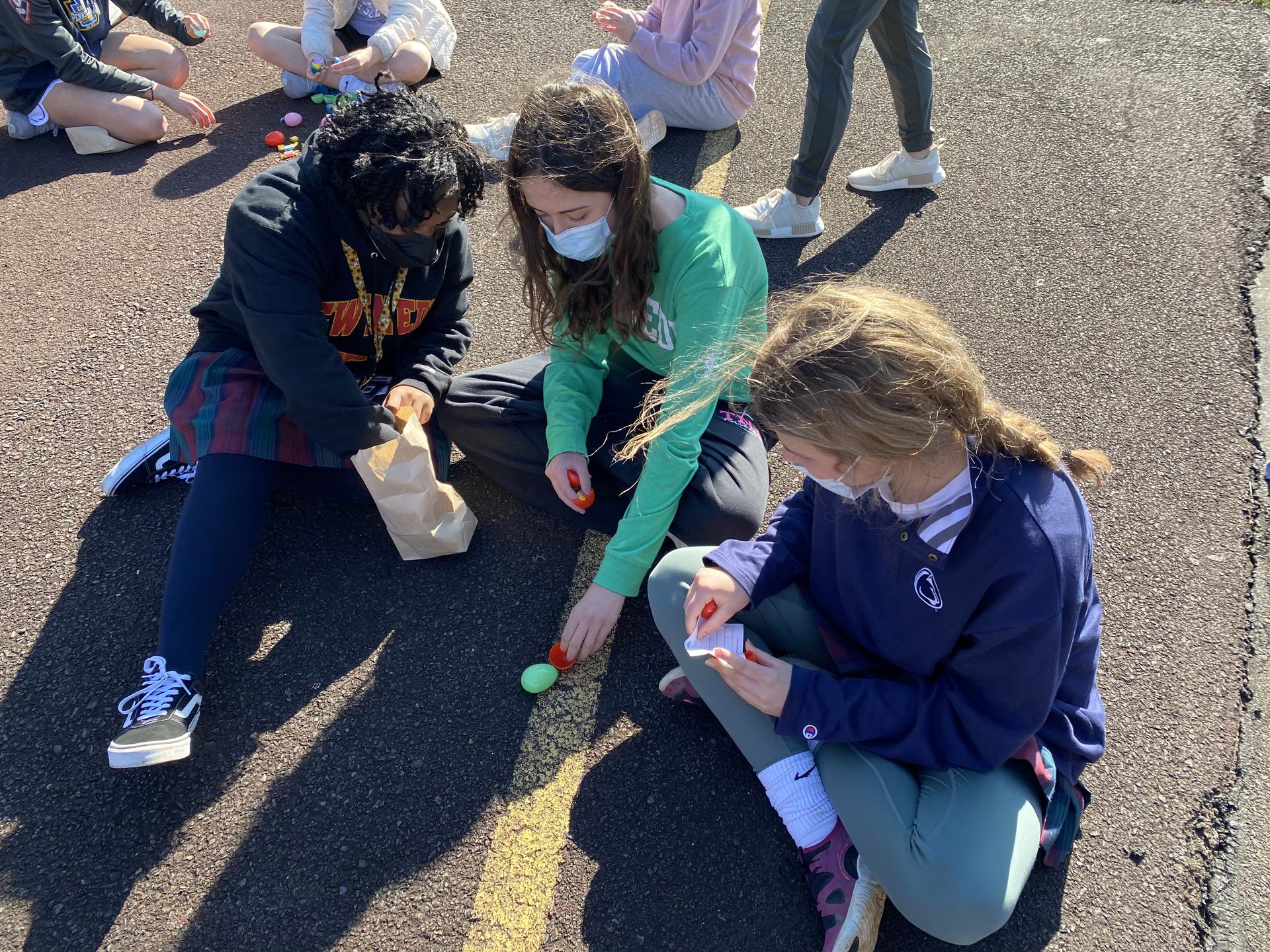 COLLEGE ADMISSIONS CASE STUDY
Thursday, April 15 at 7PM, Families of Grades 10 & 11
Have you ever wondered how admissions officers evaluate applicants? Here is your chance to be an admissions officer for an evening! Please join Tamara Lapman, Associate Director of Admission at the University of Miami, as she leads us through sample student applications and a mock committee session. We encourage you to participate in this session as a family so that you can evaluate the applicants as a committee at home and vote on who should be admitted! Please RSVP for a link to the session by 4/13/20, the Zoom link will be sent out prior to the event. Questions? Contact your college counselor!
On Friday, March 26th, Grace Cheeseman '22 and Ansley DiNicola '22 participated in the Discover Nursing program hosted by the Villanova University M. Louise Fitzpatrick College of Nursing. The program provided insight into the areas within the nursing profession and a panel of current nursing students and faculty. This was a great opportunity to teach Grace and Ansley about a possible future career path!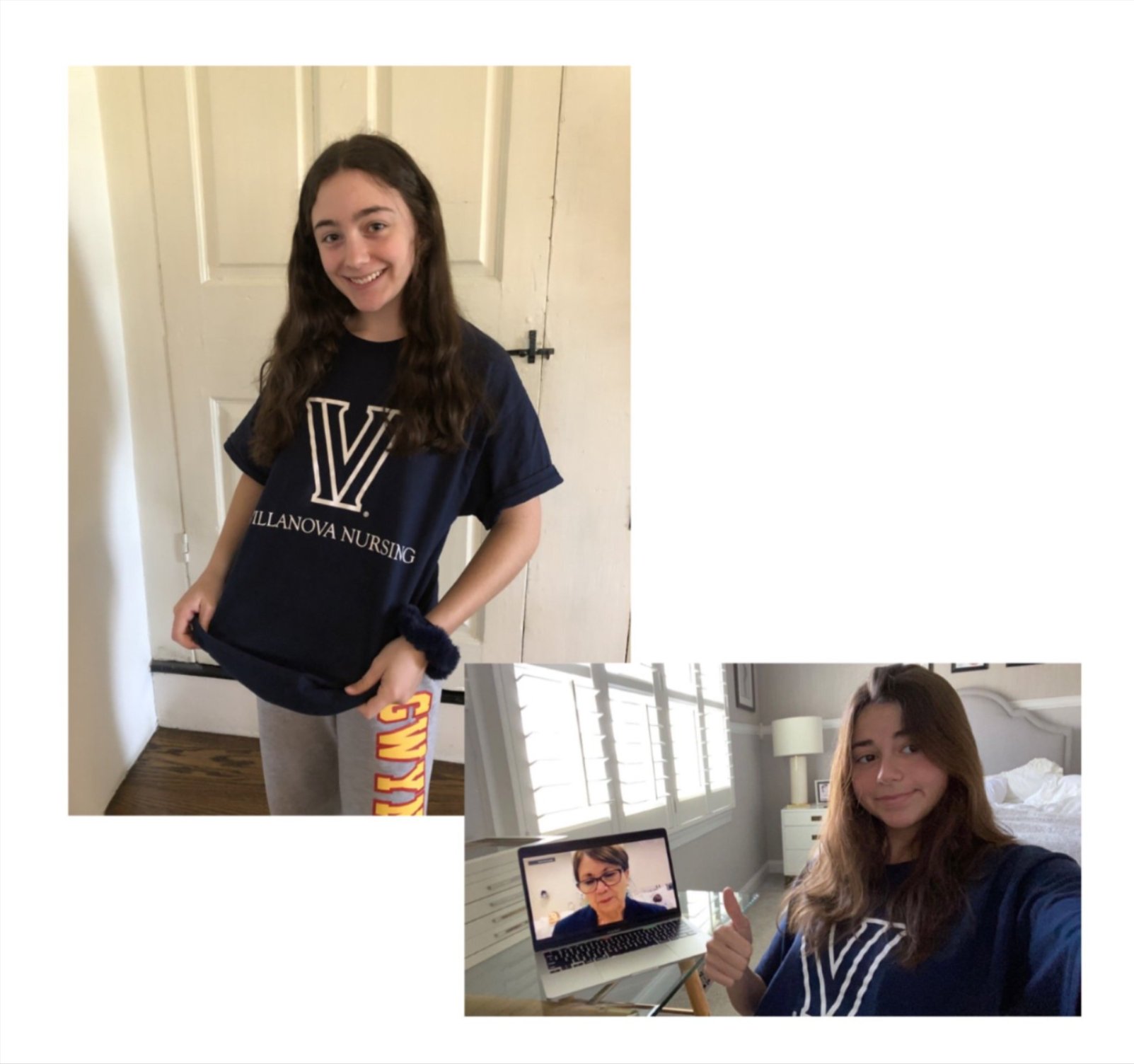 Registration is now open for the Class of 2022 moms and daughters, as well as, the Class of 2021. If spots remaining available, registration will open for the Class of 2023 and 2024 on Wednesday, April 7.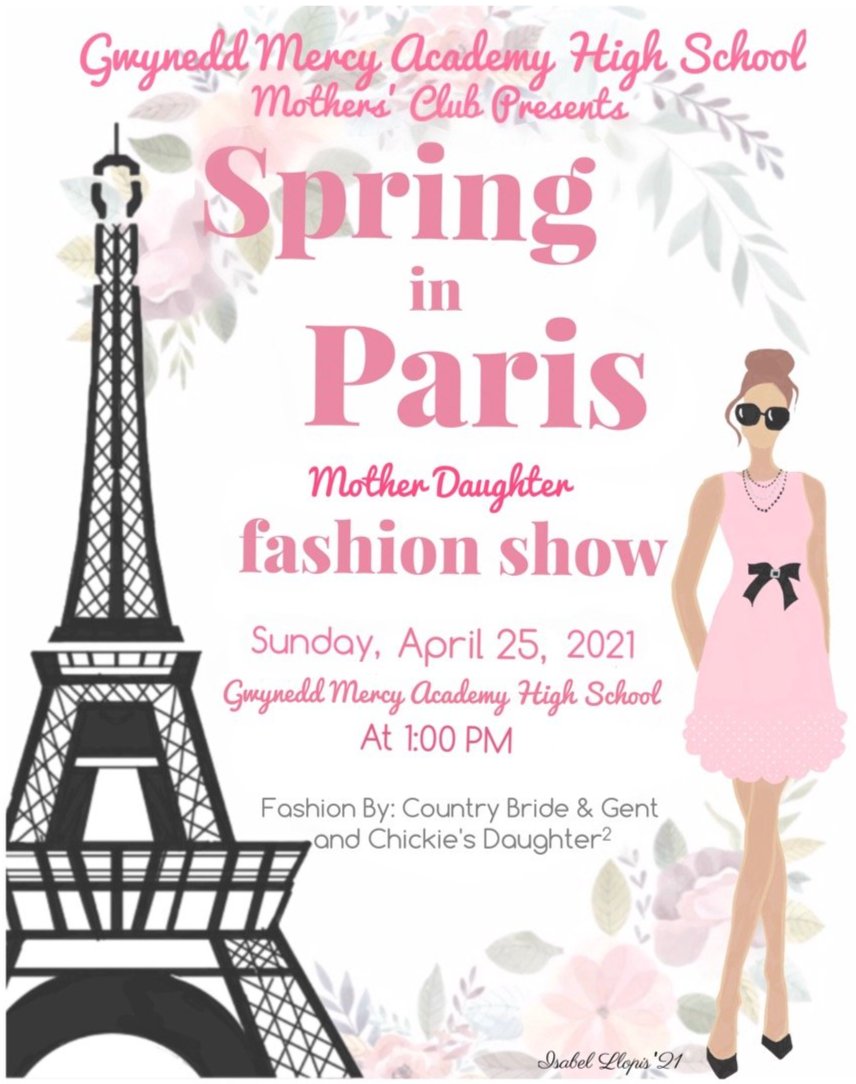 Congratulations to Kaylie Griffin '21 and Sofia Coleman '22 for being named to the First Team AACA Basketball All Star Team


Softball opened their 2021 Spring Season with a 12-2 win at Christopher Dock


Lacrosse opened their 2021 Spring Season with a sweep of visiting Nazareth Academy
The Gwynedd Mercy Academy High School Lacrosse Team has joined the BuxMont Students to fight suicide in the Out of the Darkness Greater Philadelphia Chapter Virtual Campus Walk .
Please join us in our fight in donating to the BuxMont page. Please type GMA after your last name to show support from our school.
Your donations provide:
Advocacy Programs to bring change through public policy

Education Programs to information, programs, and prevention efforts to schools, organizations and businesses

Research - Fund research projects to help reduce current suicide rates

Survivorship - provide programing and training to support those affected by suicide loss
We know there is strength in numbers. Please help us meet and exceed our fundraising goal of $500 to help support the Pillars of AFSP. Our funds raised will be used to support the five counties associated with the Greater Philadelphia Chapter (Bucks, Chester, Delaware, Montgomery, Philadelphia). Donate today and together let us raise up those who need us the most!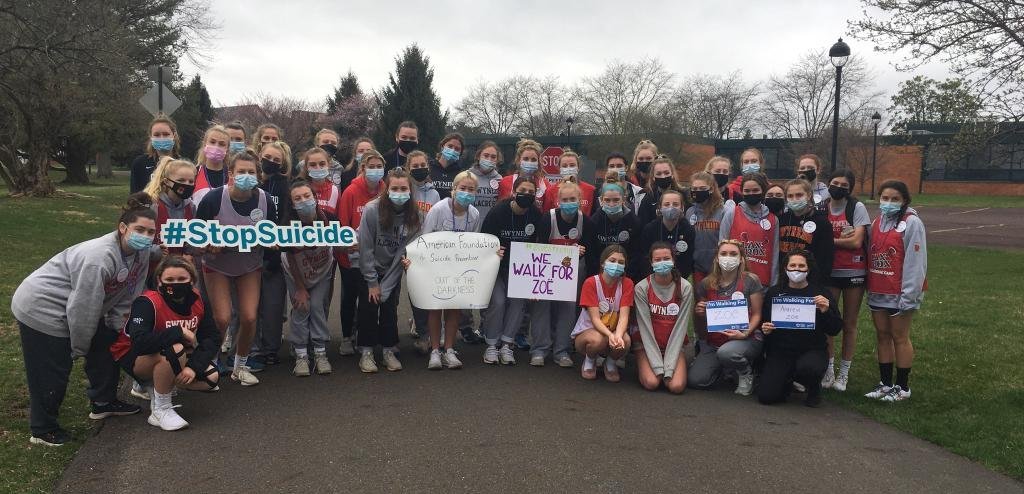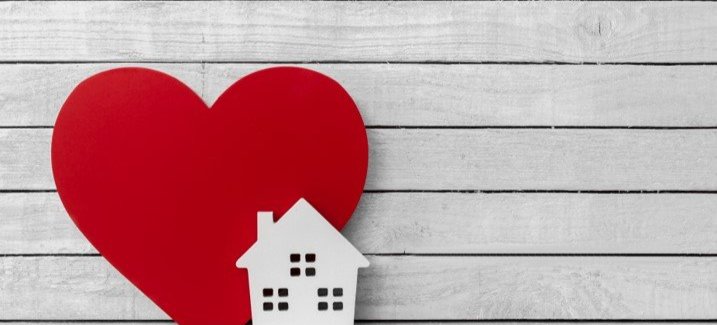 Mission Week: April 19 – 23, 2021
Exploring the Critical Concern of Racism
Every year during Mission Week, we dedicate time to focus acute attention on the year's Critical Concern. This year, our school community will reflect on the Critical Concern of Racism. At our students' request, we will explore racism through the lens of redlining and housing segregation. Students will have an opportunity to learn about and discuss the ways in which our policies, practices, norms and attitudes have shaped the demographic composition of our neighborhoods – both racially and economically. Students will also explore how where one lives can shape other lived experiences such as access and quality of healthcare and education. They will participate in reflection and discussion-based activities during the week of April 19th, followed by a capstone educational component during their programming period in May. As always, we are grateful for your support of the Critical Concerns education that we value here at Gwynedd.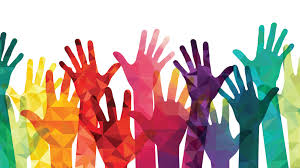 Since launching the AIM Climate Survey we have reached 50% of our goal, which is great – but we are only ½ way there. As a result we are extending the timeframe through Easter Break! We hope that you can find 15 minutes of peace to help us on our journey. Our goals are based on what other schools have done and we are confident that together, we can get there too.
All current students, parents, faculty, staff, administrators, Trustees and alumnae who graduated between 2016-2020, received an e-mail with a link to complete the survey. Your participation is vital so please be sure to check your e-mail for a note from President Denise Marbach. Not there? Please check your 'Spam' or 'Other' folder or e-mail inclusion@gmahs.org for the link. We need as many people as possible to participate so that the results are meaningful and have validity. These results will help shape our strategic plan. Thank you in advance for doing your part to advance multiculturalism and inclusivity at Gwynedd!
Earlier this week, Gracelyn Parenti '23 was awarded the Ethical Leader Award for the month of February. Gracelyn was nominated by Mrs. Kate Tobias for contributing to class conversations and sharing how she and others can love all people.
Click on the photo to view Gracelyn receiving her pin and award from Mrs. Marbach!
SHE IS THE FUTURE.
©2021 Gwynedd Mercy Academy High School
1345 Sumneytown Pike, PO Box 902
Gwynedd Valley, PA 19437