The Event Tent arrived this week and there will be students leaving the building and entering the tent located on the front soccer field during school hours. Look for new traffic patterns around the front of the building to maintain their safety from 8:30am to 2:30pm. Please be cautious.
As announced previously, the Senior Prom will take place on Friday, May 14 and the Junior Prom on Friday, May 21 from 7:00-10:00pm. The ticket cost will be $120 per couple and $60 per individual. Tickets sales will be closed at midnight on Monday, April 19. Questions can be directed to Mrs. Battisto or Mrs. Bradley. Please be sure to fill out the guest info and liability forms.
Enrollment contracts and FACTS payment plan information were sent from the Business office via e-mail. Please contact the business office with any questions.
Kate St. Clair Kstclair@gmahs.org or Judy Morrissey Jmorrissey@gmahs.org
APR. 19
- Mission Week
APR. 24 & 25
- Admissions Practice Test
- Mothers' Club Fashion Show (Sunday)
APR. 26
One Week for GMA
APR. 27
Arts Festival
APR. 30
Mercy Mingle/Mania
MAY 7
Sophomore Retreat
MAY 13
No Classes
MAY 14
Senior Prom
Last week, a Spring newsletter was sent to students from Mrs. Eileen Carty. The newsletter is linked below for those who may have missed it!
VIRTUAL LEARNING: APRIL — JUNE
Now that we are back to in-person learning, the role of Virtual Learning has shifted. We are still very much in the pandemic and want to allow families to make choices. Therefore, while our approach to Virtual Learning is flexible it also serves a more specific role. Please keep the following in mind as we finish out our spring semester:
Virtual learning is meant for COVID related circumstances. This can include an actual positive student, someone who is a close contact to a positive, and/or someone who has a family that is concerned about exposure and wants to keep their child home as a safety precaution.

Other circumstances can be considered on a case by case basis but must be approved in advance. If you have a circumstance you would like to be considered please reach out to Mrs. Eileen Carty at ecarty@gmahs.org or 215-646-8815 x308

Virtual learning is not meant for use during a family vacation or for travel to outside sporting events etc. In such circumstances the student would have a regular school absence.

Students with medical appointments must approach the school day as they would in a regular school year which is to bring a signed note from home and sign out from the front office when it is time to leave for the appointment. The student would then sign back in at the front office upon their return.

Students who are attending classes virtually must be in a setting that provides for an appropriate learning environment.
Mrs. Lane's Algebra 1 students have been learning about plotting points on a coordinated plane. The students were given many coordinates which would then turn into a mystery picture. The finished product? Hei Hei the Rooster from Disney's Moana.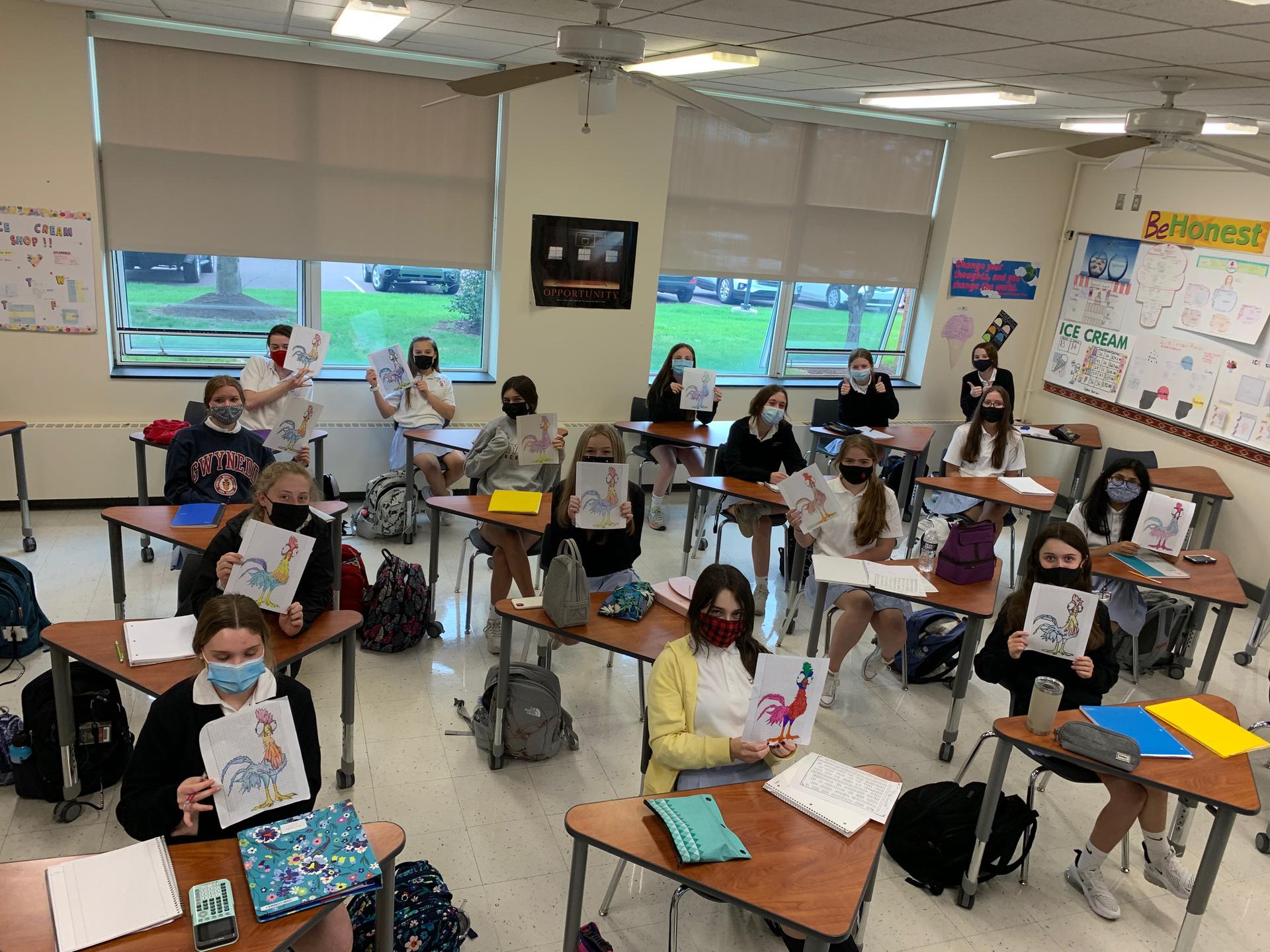 FRESHMEN CELEBRATE THE END OF HYBRID LEARNING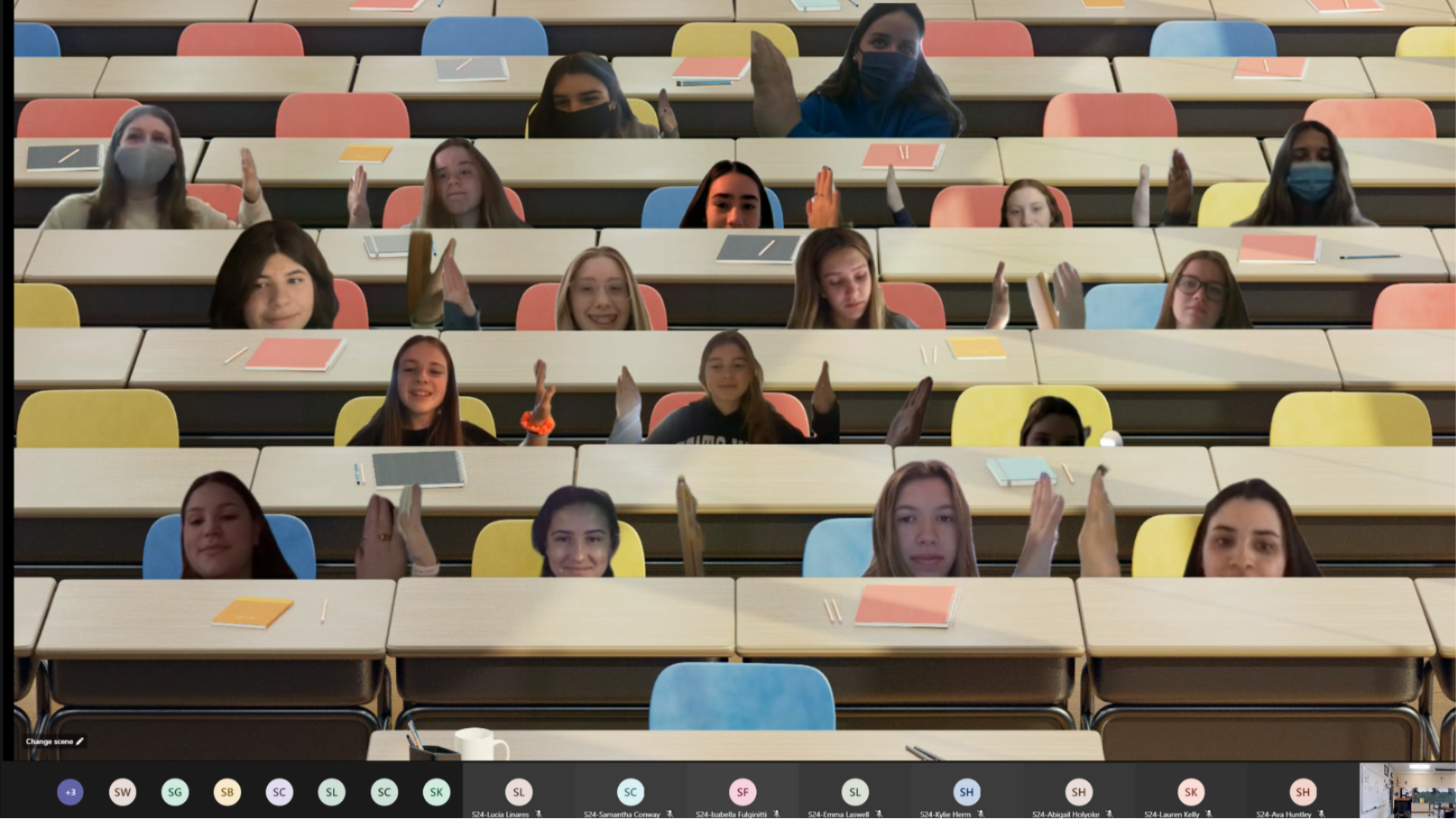 Mrs. Szewczak's Freshmen Theology students celebrated the end of the hybrid learning with one final group photo during Tuesday's Virtual Day!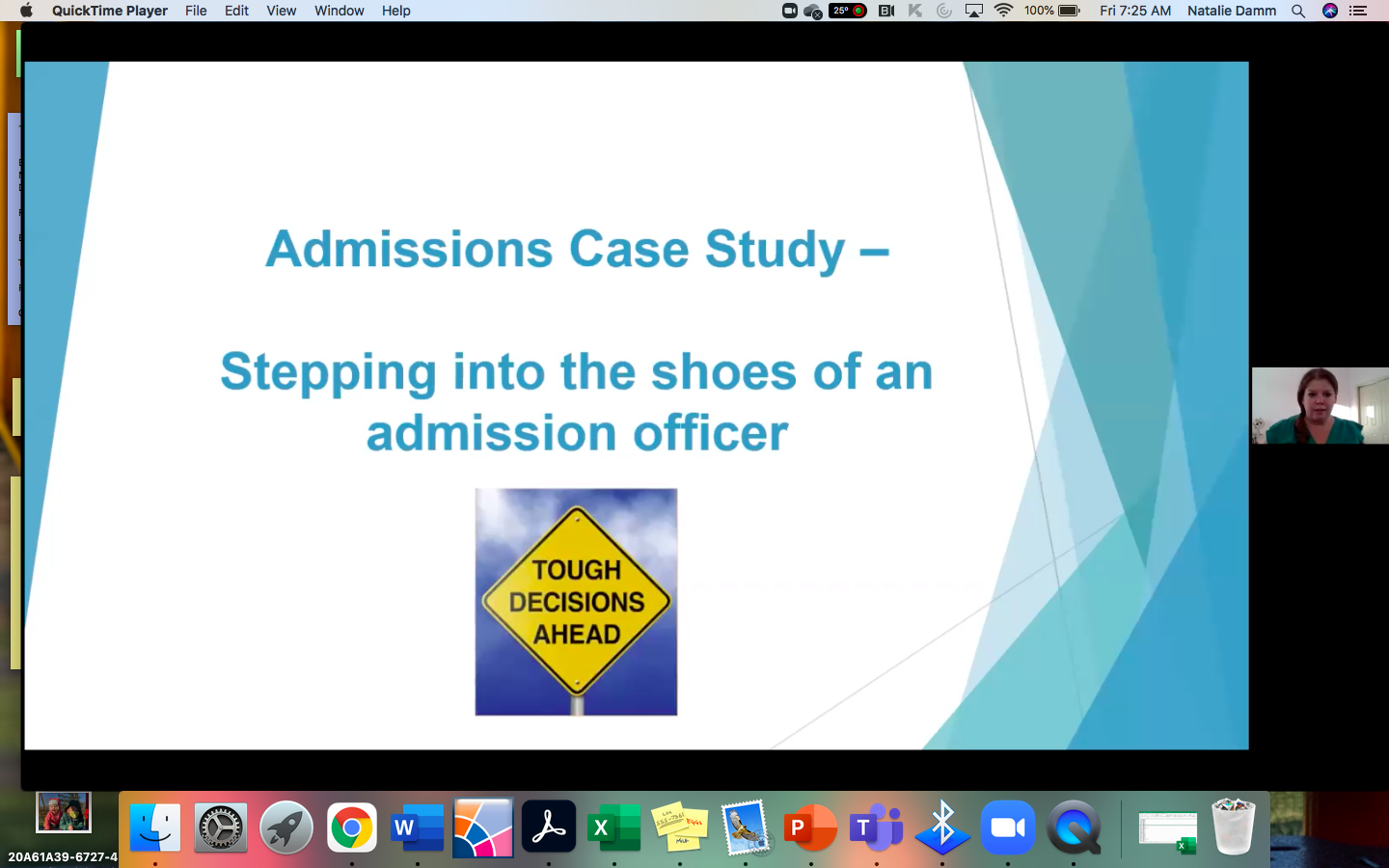 College Admissions Case Study – Recording
We had over 65 participants at our College Admissions Case Study! Parents and students did a great job advocating for which candidate they thought should be admitted to Sunshine University. Thank you to Tamara Lapman from the University of Miami for this informative session. If you would like to view a recording of the event, please email Mrs. Natalie Damm (ndamm@gmahs.org).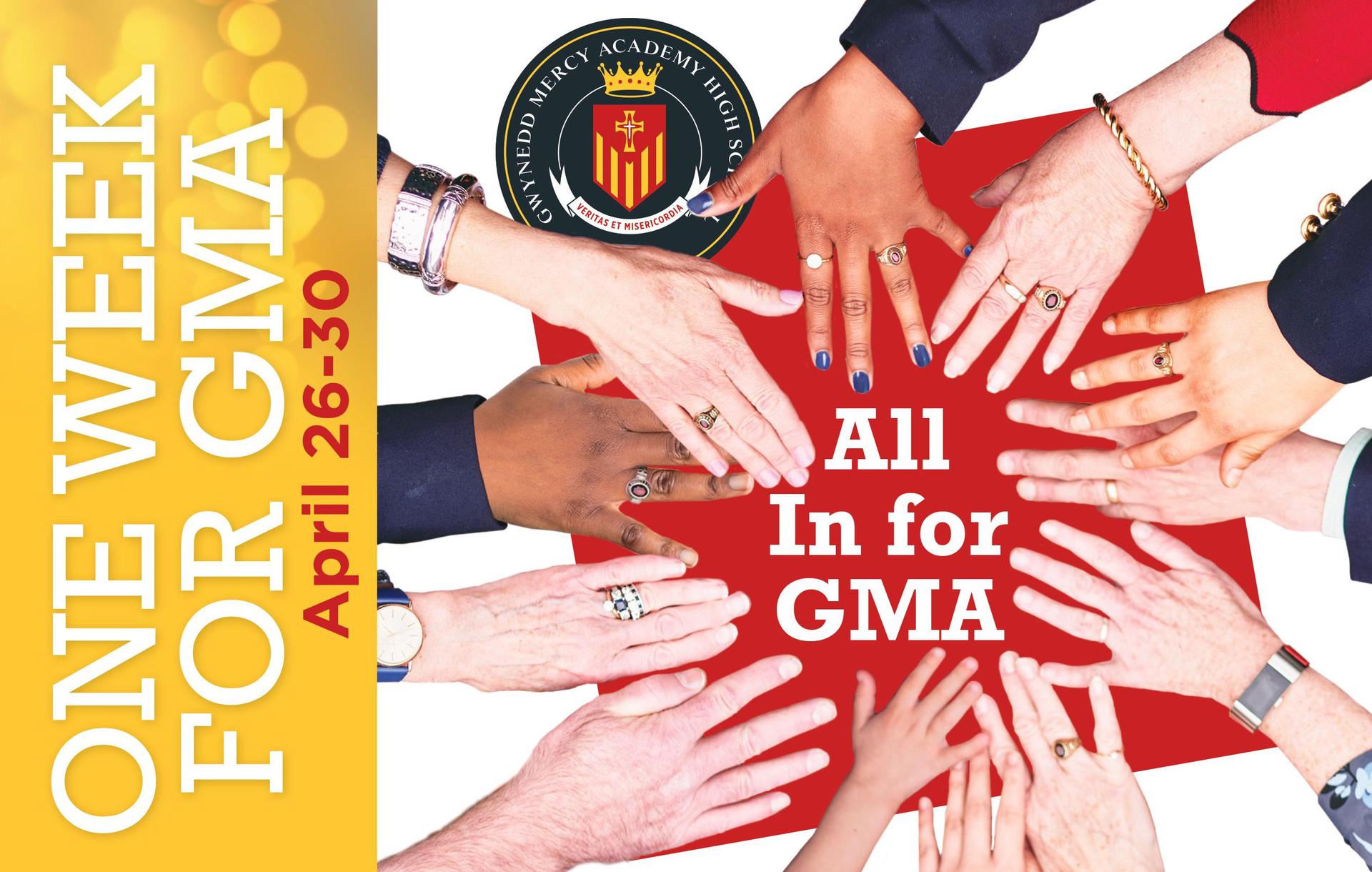 "One Week for GMA" is April 26-30, when the Gwynedd community will unite to unlock up to $80,000 in challenge gifts to the Mercy Fund. The Mercy Fund provides immediate support for every area of the School and enhances the educational experience for all students. You also have the ability to earmark your gift of any amount to an initiative that matters most to you. Check out the challenges below and help us get an early start by making your "One Week for GMA" gift today.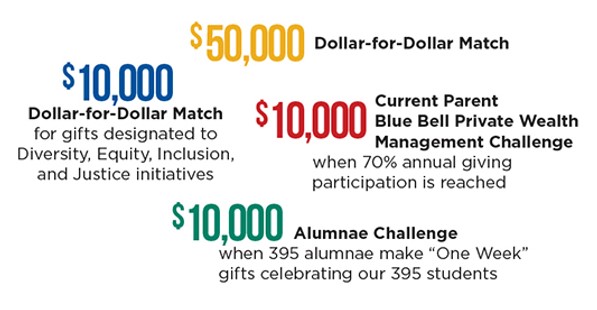 Softball
04/13 vs. St. Basil: 11-0 WIN
04/14 vs. Villa Jospeh Marie: 10-7 WIN
04/15 vs. Mount: 6-2 WIN
Lacrosse
04/12 vs. Archbishop Wood: 22-1 (V) WIN, 12-1 (JV) WIN
04/13 vs. St. Basil: 17-2 (V) WIN, 12-3 (JV) WIN
Track & Field
04/13 vs. VJM and Mount:
- Piper Marion '23, 3rd in Javelin
- Emily Morrison '22, 3rd in Long Jump
- Ellie Perry '22, 2nd in the Mile
- Jane Hohenleitner '24, 3rd in the 2-Mile
For updates and news from the Athletics Department, follow @gmahsathletics on Instagram!
Congratulations to the following students, they have been selected by the President's office to represent Gwynedd Mercy Academy High School in "Empowering Girls Voices: Justice, Equity, and Belonging". Students will participate in a six-week course with students across the country to build knowledge and skills to promote justice, equity & leadership.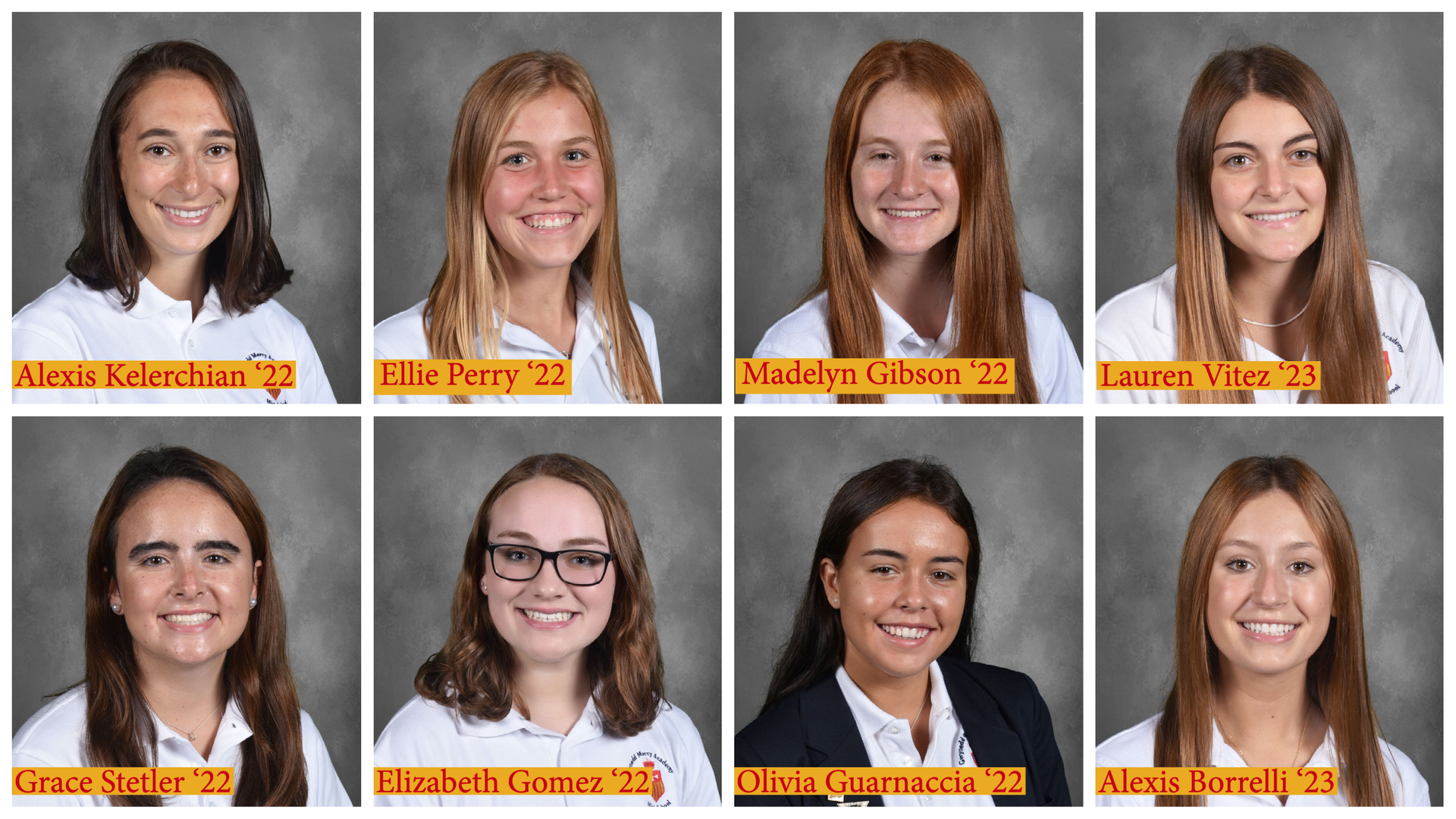 Junior Carla Scarpato had her first meeting with Owner Missy McMonagle of Paperdolls, which is locatied in Ambler, PA. Carla will spend her summer explore a career path in the world of Fashion thanks to the mentorship of Missy.
We look forward to sharing more updates this summer!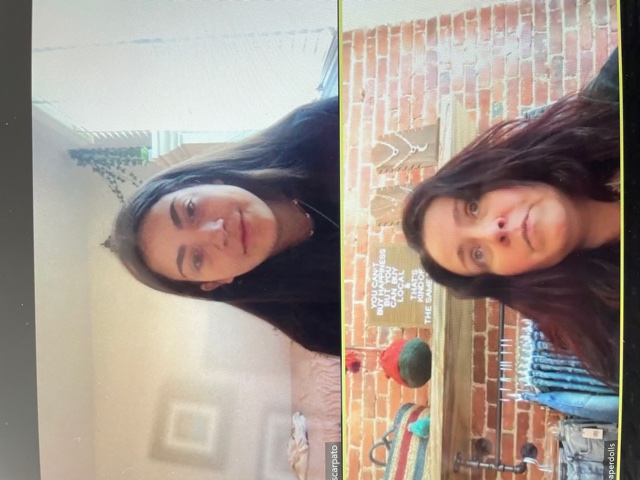 Mission Week: April 19-23, 2021
Exploring the Critical Concern of Racism
We look forward to our plans for Mission Week, which begins on Monday, April 23. As we mentioned in an earlier Mercy Messenger, we will reflect on the Critical Concern of Racism during the activity periods in the school schedule. At our students' request, we will explore racism through the lens of red-lining and housing segregation. Two podcasts will be viewed, followed by discussion facilitated by four faculty and staff chosen for this task. The podcasts are a part of the 1619 Project sponsored by The New York Times. They supply a historical perspective on how land segregation began and developed over many decades. It also includes a personal account of one family's experience. The podcasts are entitled 'The Land of Our Fathers' - Parts 1 and 2. Our week will conclude with Mass on Friday morning. We are grateful that Rev. Carl Jankowski, who ministers at St. Genevieve's Parish, will preside at this Liturgy. As always, we appreciate your support of our Mission and educational opportunities to further our understanding of the Critical Concerns of the Sisters of Mercy.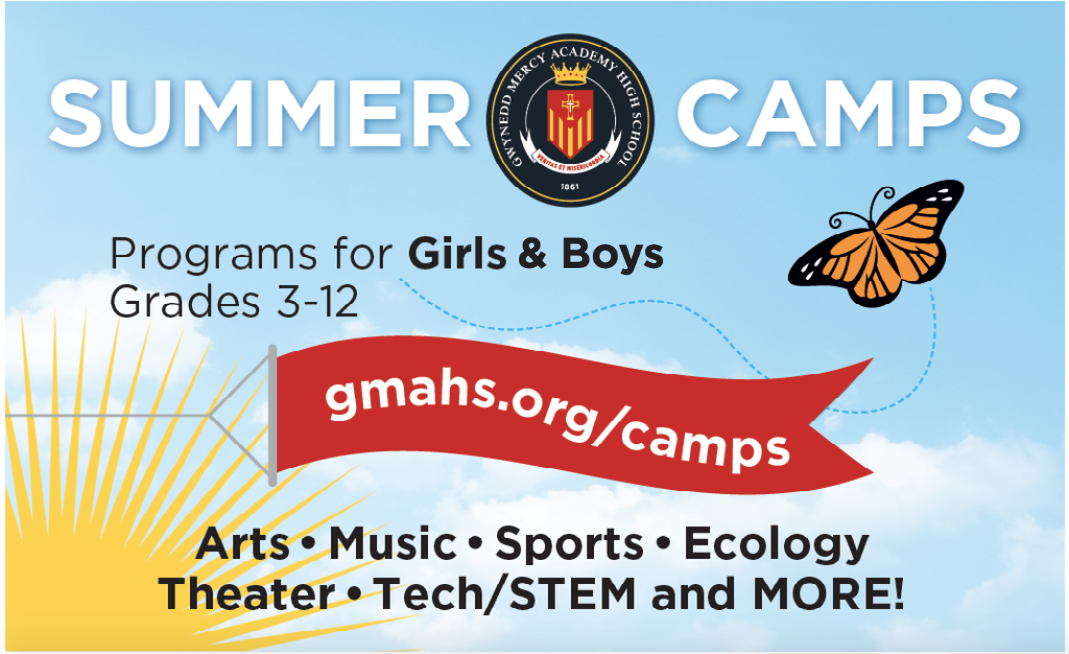 SHE IS THE FUTURE.
©2021 Gwynedd Mercy Academy High School
1345 Sumneytown Pike, PO Box 902
Gwynedd Valley, PA 19437