Senior Tuition balances must be settled in full before graduation. You will be contacted by the business office if you have an outstanding balance.
Enrollment contracts were due Monday May 3. If you have not completed the enrollment contract please send to the business office as soon as possible
Advancement placement testing fees were mailed to families of students taking the tests. Please remit payment as soon as possible.
Please contact the business office with any questions.
Kate St. Clair Kstclair@gmahs.org or
Judy Morrissey Jmorrissey@gmahs.org
Gwynedd Mercy was recently contacted by US Figure Skating regarding the 2021 Graduating Seniors Program and one of our students, Jillian Saloma '21. The Graduating Seniors Program recognizes those student-athletes who have worked hard to pursue figure skating while maintaining their academics. Student-athletes are rewarded based on their highest level of achievement at either the Platinum, Gold, Silver, or Bronze level. We are proud to share that Jill has been awarded the Platinum level Graduating Seniors Award.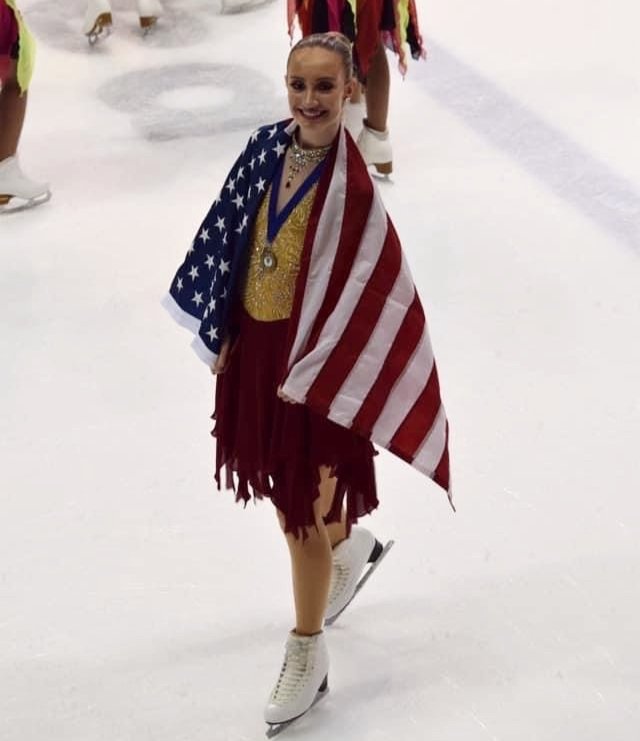 MAY 24
Senior Appreciation Day
MAY 25
2021 Mother Daughter Celebration & Alumnae Induction, 7PM
MAY 26
- Fathers' Club Outing, 6PM
MAY 27
Last Class Day for All
MAY 28-JUNE 1
No Classes
JUNE 2
- Class Day, Grade 11
- Graduation/Bacc. Rehearsal, 9AM-1PM
JUNE 3
- Class Day, Grade 10
- Baccalaureate, 5PM
JUNE 4
- Class Day, Grade 9
JUNE 5
- Graduation, 9:30AM
We've been getting a lot of questions about what students can do over the summer regarding college and college applications. Below are some ideas of things to do over the summer:
Rising Sophomores and Juniors:
Visit schools and take tours in person or online.
Write down all of your achievements! Be detailed. What did you do specifically or what was the award for?

Academic Honors
Involvement in clubs and organizations
Service Projects
Internships
Jobs

Think about your interests and how those interests may translate into career options. At this time, keep your options open! Take time to investigate all sorts of career paths.
Please reach out with any questions!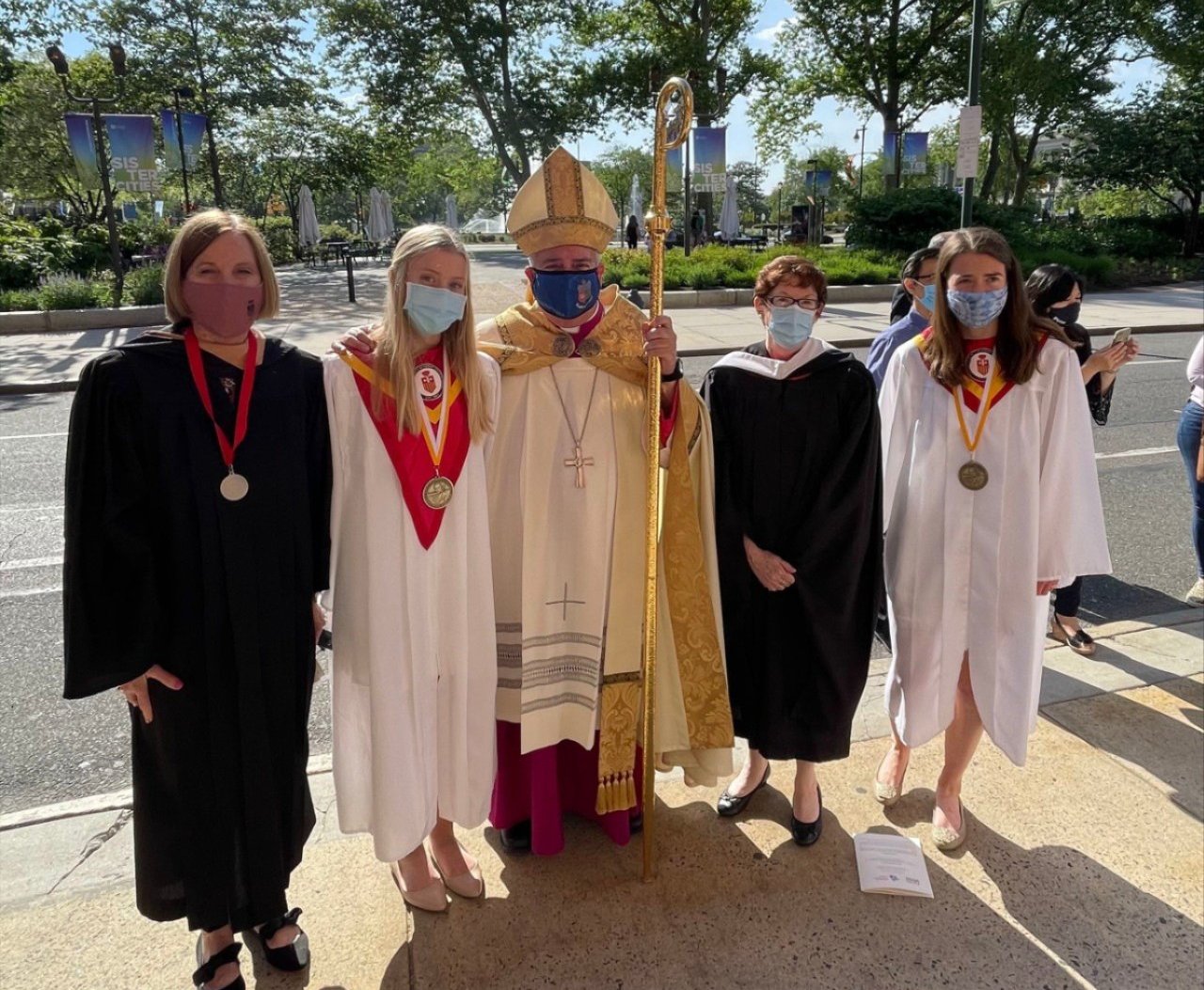 41st Annual Archdiocesan Honors Convocation, Gwynedd Mercy's Archdiocesan Scholars, Samantha Berish '21, Kelly Murray '21, and Megan Panacek '21 were recognized for their achievements.
Pictured: President Denise Marbach '72, Megan Panacek, Archbishop Nelson Pérez, Principal Mary Kirby, and Kelly Murray.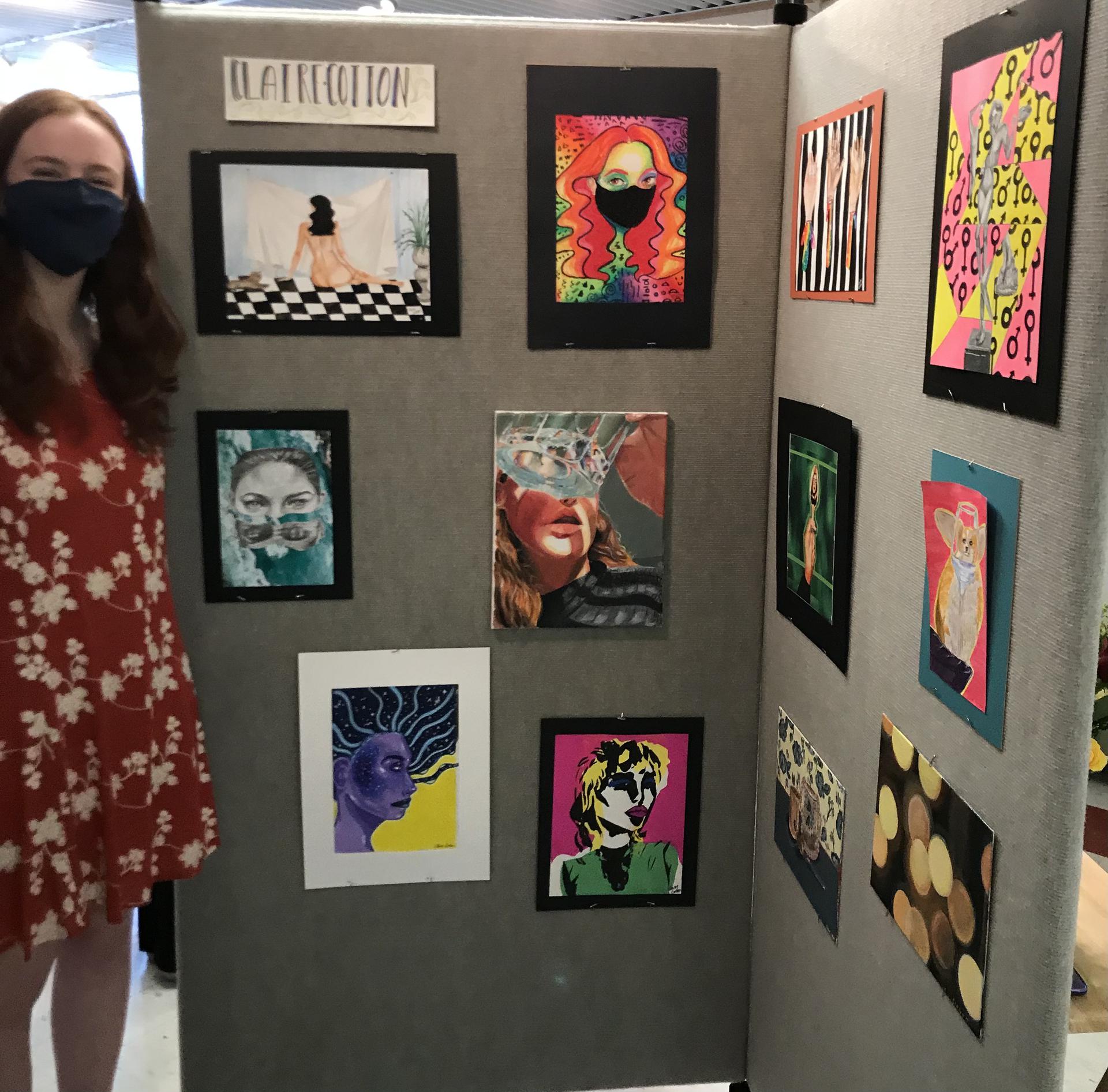 Claire Cotton '21 received the Women's Club of Whitpain Art Award for her 2021 art exhibit. Claire is headed to Drexel University this fall where she will major in Animation and Visual Effects. Way to go, Claire!
Sr. Susan's French 2 class created children's story books to demonstrate the appropriate usage of two past tenses in French. They began with a message they wished to send to a young child and then created their characters, wrote the story line, and illustrated their books. Each girl shared her story with her classmates. Sr. Susan's hope is to present to the books to the children they meet when Gwynedd students are once again able to visit Haiti.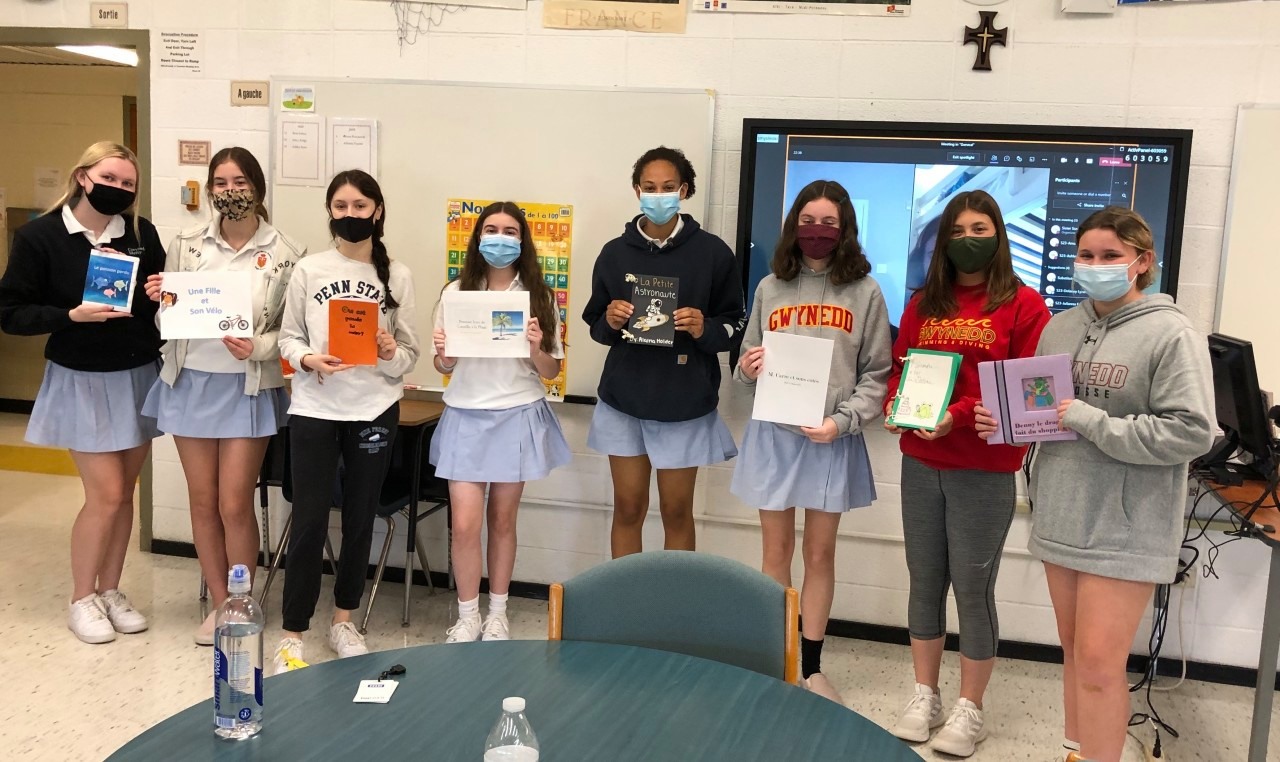 Ministry and Service would like to announce the Summer Service Trip for this year! Over the summer, from Monday, June 21 through Friday, June 25, we would like to send 12 students on a service trip partnering with the St. Vincent DePaul Young Adult Center in the Germantown region of Philadelphia. If you would like more information about the St. Vincent DePaul Young Adult Center and interested in sending your daughter on this service trip, please reach out to Mr. Fromhold at sfromhold@gmahs.org by Tuesday, May 25 at 12:00pm.
Monday, May 24 is the last day to bring in items to help support the Mattie N. Dixon Community Cupboard!
The Mattie N. Dixon Community Cupboard offers food, clothing, employment assistance/job help/resume building, medical referrals, housing referrals and emergency financial assistance to serve families that are at or below the Montgomery County poverty level. They currently have around 400 active families that they help.
Please consider donating any items found on their WISH LIST to support a great organization helping to serve those in need in our community!
Students can bring items to their HRs.
Lacrosse
05/18 vs. Merion Mercy (WIN) 15-8
Continue to follow @gmahsathletics on Instagram for highlights and live updates!
Sabrina Beniquez '23, Molly McCartney '24, Ellie Perry '22, and Kelly Murray '21 competed in the Track and Field District 1 Championship Meet. They won the silver medal in the 4x8 relay for their time of 9:34.44 and will be advancing to states!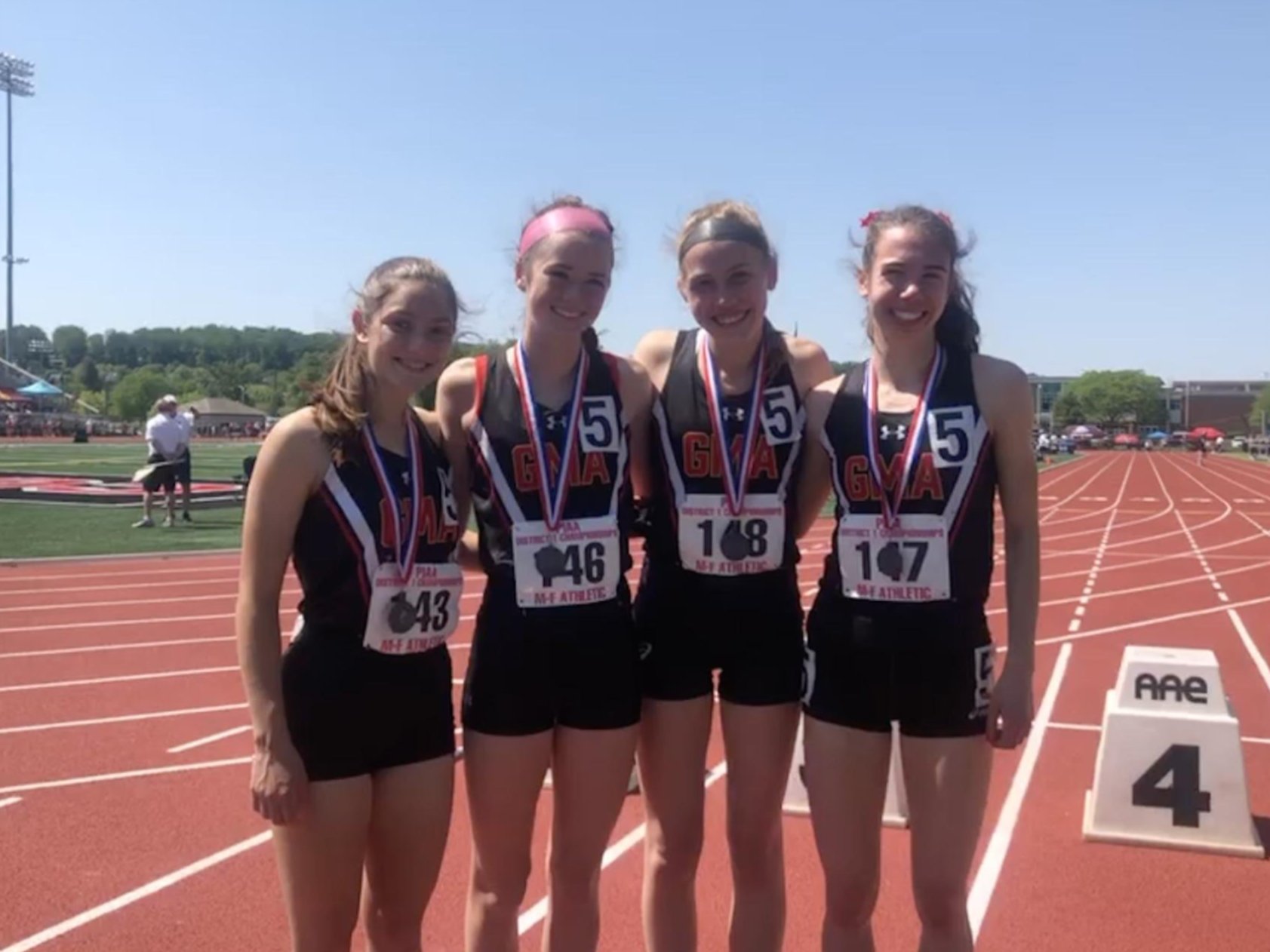 Congratulations to Gwynedd Crew's Lightweight 8 on securing the first place spot in the Lightweight 8 category at the 94th The Stotesbury Cup Regatta. The Denise C. Marbach '72 boat took the win with a 12 second lead over second place!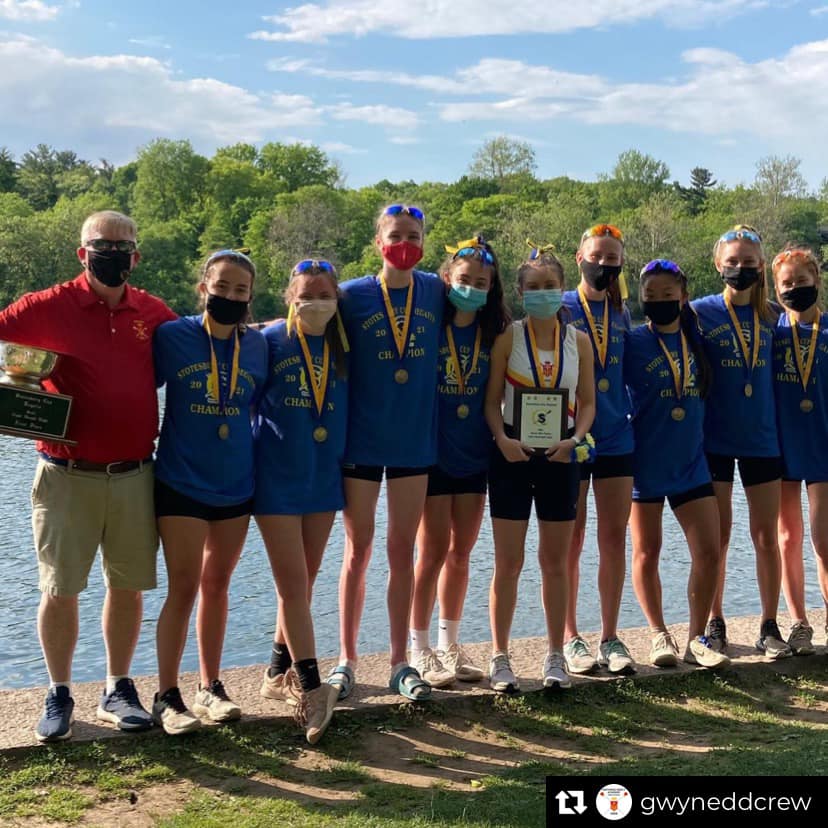 Are you interested in rowing at Gwynedd Mercy Academy?
The "Learn to Row" Program is just around the corner!
Location: Gwynedd Mercy Academy High School
Dates: 8/11, 8/12, 8/18, 8/19, 8/25 & 8/26
Time: 5:00 to 6:30pm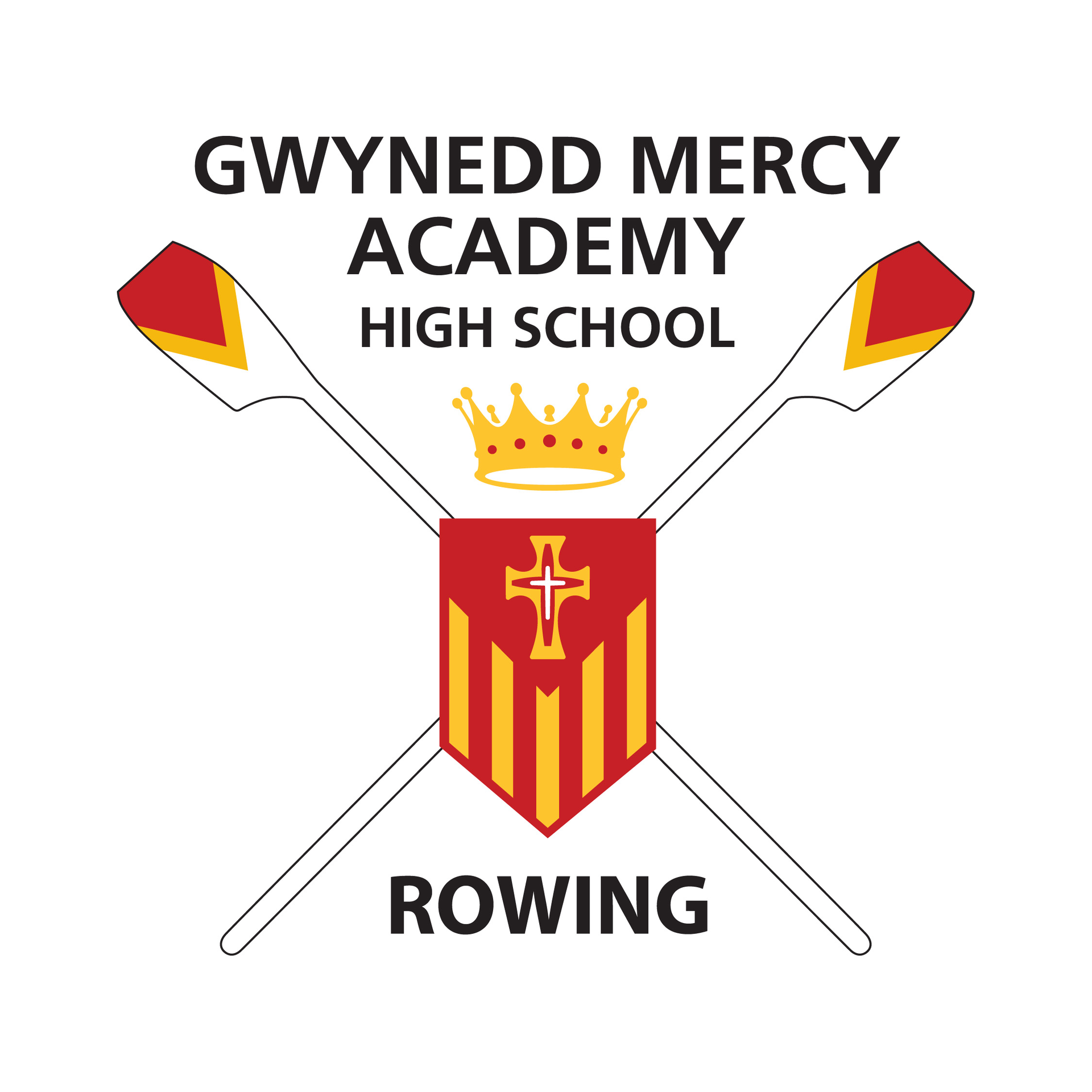 No experience in rowing is necessary and is open to incoming freshmen, transfer, and current students.
Please email Coach Hagan with your name and class year if interested. Questions can also be sent to crew@gmahs.org.
To celebrate AAPI Heritage Month, our students participated in various activities this week. In addition to viewing bulletin boards showcasing notable Asian and Pacific Island Americans, students participated in trivia games pertaining to AAPI history and engaged in student centered discussions about current events impacting members of the AAPI community. Special thanks to Gwynedd's Diversity Club for coordinating and sponsoring many of our activities.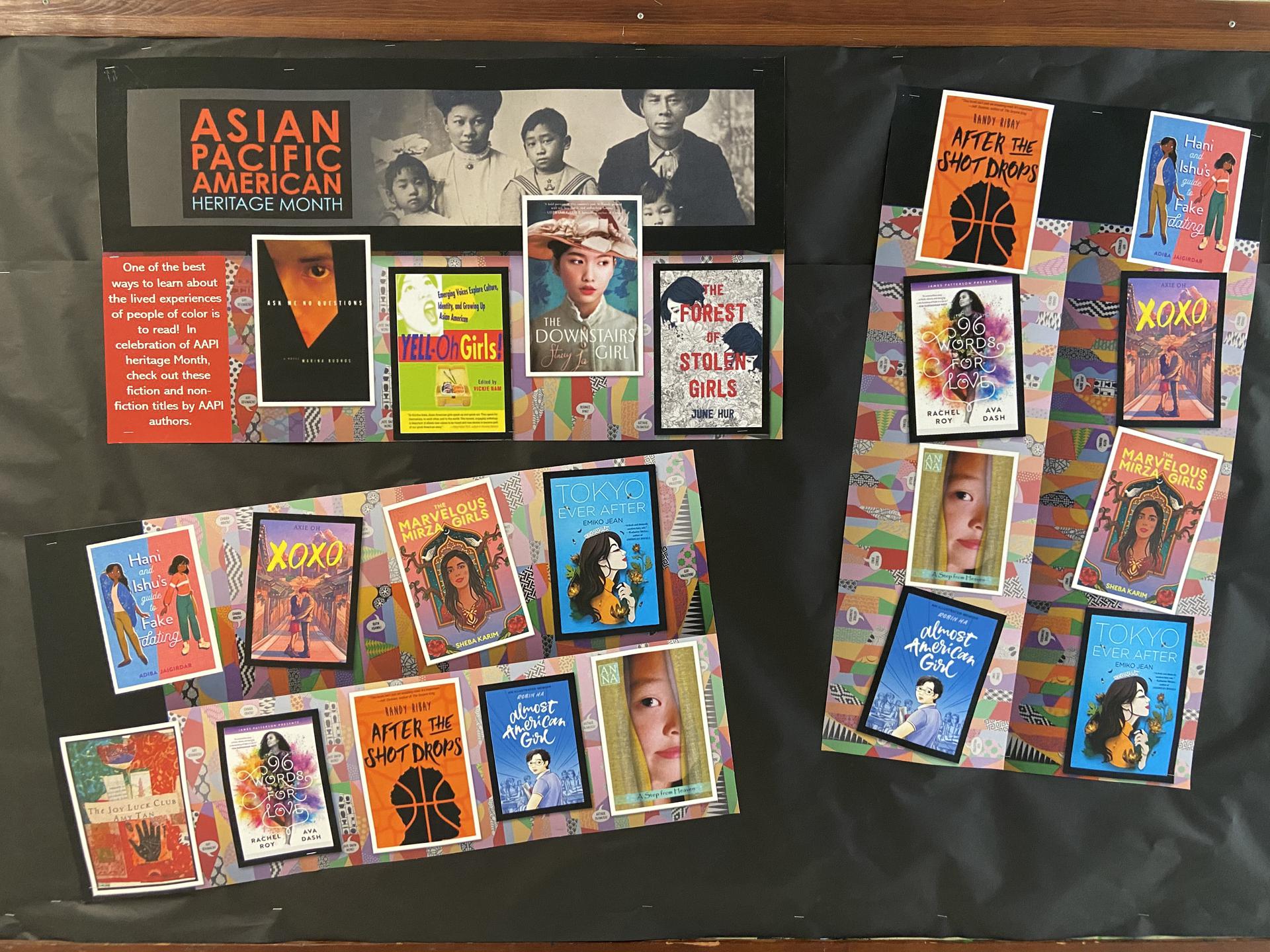 Juniors Gia DelliGatti, Katie Hess, and Alana Mandato presented their yearlong Leadership Project to
Mrs. Eileen Carty, Mrs. Caitlin Fasano, Ms. Anita Roberson & Mrs. Becca Howell. These students will be introducing their new program at Connections Camp, PAL, PAL 2.0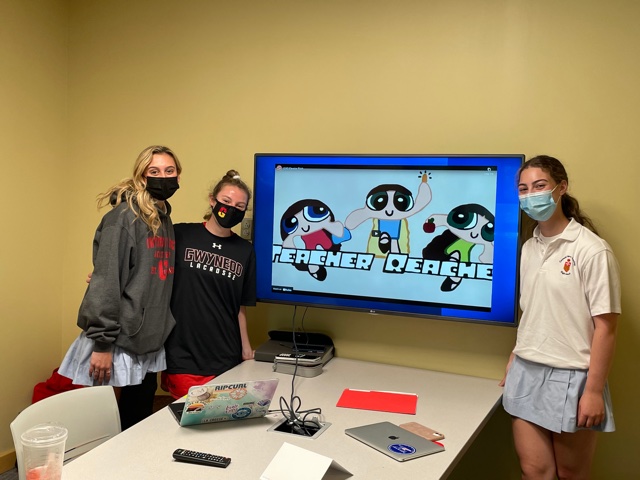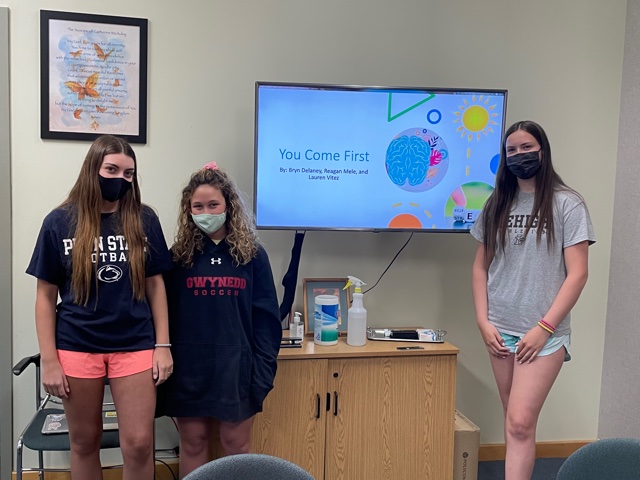 Lauren Vietz, Reagan Mele, and Bryn Delaney completed their LEAD4Change Project called "You Come First".
They presented their project to Mrs. Monica Lapp, Director of Counseling. They will be working with the Counseling department to roll out fun ways to spread mental health awareness
Our LEAD4Change students have been awarded a grant to start working "Working Women Wardrobe".
Next fall, Mercy Effect will be rolling this new program out.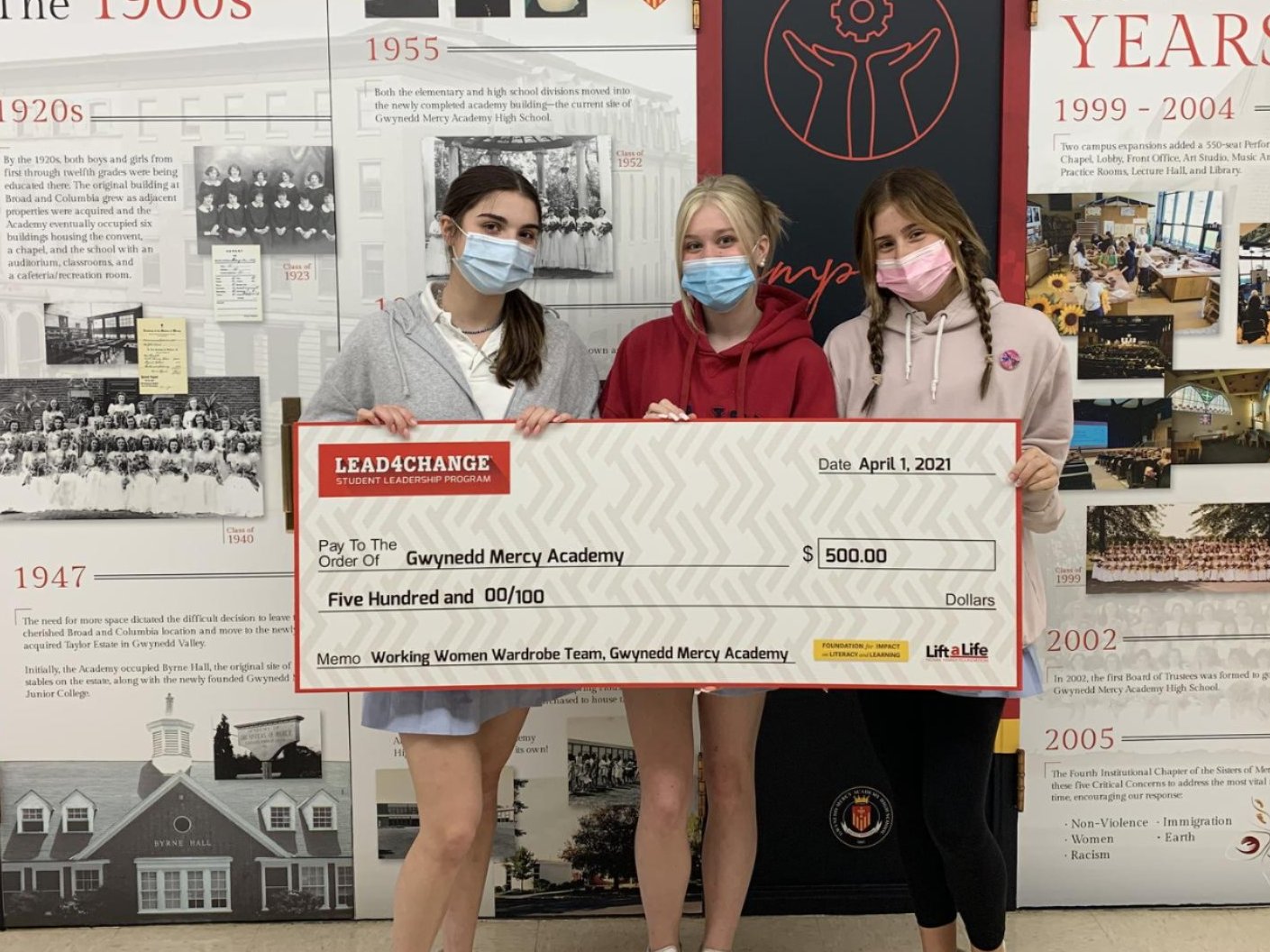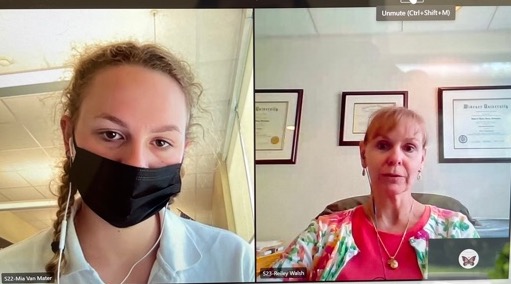 Gwynedd alumna Joely Esposito, Clinical Neuropsychologist, will host Mia Van Mater '22 for a summer externship. We wish Mia the best of luck and look forward to hearing about your experience!
SHE IS THE FUTURE.
©2021 Gwynedd Mercy Academy High School
1345 Sumneytown Pike, PO Box 902
Gwynedd Valley, PA 19437