Hard to believe the end of the school year is here! This coming week there is one more opportunity for each class year to be together to celebrate their accomplishments and look forward to all the exciting things ahead. Class Day is usually celebrated with all three grades, 9-11, together but this year we have a separate Class Day for each grade level. In addition to awards and fun activities, it is also a day for tying things up in your classes, returning books, etc. Details for each grade level are as follows:
Students are only required to report to school on the day of their grade's Class Day:
Wednesday, June 2nd – Class of 2022
Thursday, June 3rd – Class of 2023
Friday, June 4th – Class of 2024
The schedule for the day will include:
Class Awards Ceremony
Run through of your full 8 periods (shortened periods)
Class BBQ on the lawn (lunch provided)
Games & Fun Activities
Dismissal on these days is at 1PM. Please note that there is only AM busing on these days, no PM busing.Sophomores do have permission to drive to school.
MAY 31-JUNE 1
No Classes
JUNE 2
- Class Day, Grade 11
- Graduation/Bacc. Rehearsal, 9AM-1PM
JUNE 3
- Class Day, Grade 10
- Baccalaureate, 5PM
JUNE 4
- Class Day, Grade 9
JUNE 5
- Graduation, 9:30AM
If your daughter is no longer in need of her uniform, we are hoping that your family would be willing to donate it. Uniforms can be dropped off at the Admissions Office until the end of school (during school hours) and then in the front of school, under the portico, between June 7th and June 14th (Monday - Friday between 7AM and 2:30PM). Please have your uniforms in a bag so that they can be collected and cleaned. We are in the process of gathering names on a waiting list and will be matching donations with requests on a first come, first served basis.
Senior Tuition balances must be settled in full before graduation. You will be contacted by the business office if you have an outstanding balance.
Enrollment contracts were due Monday May 3. If you have not completed the enrollment contract please send to the business office as soon as possible
Advancement placement testing fees were mailed to families of students taking the tests. Please remit payment as soon as possible.
Please contact the business office with any questions.
Kate St. Clair Kstclair@gmahs.org or
Judy Morrissey Jmorrissey@gmahs.org
VALEDICTORIAN & SALUTATORIAN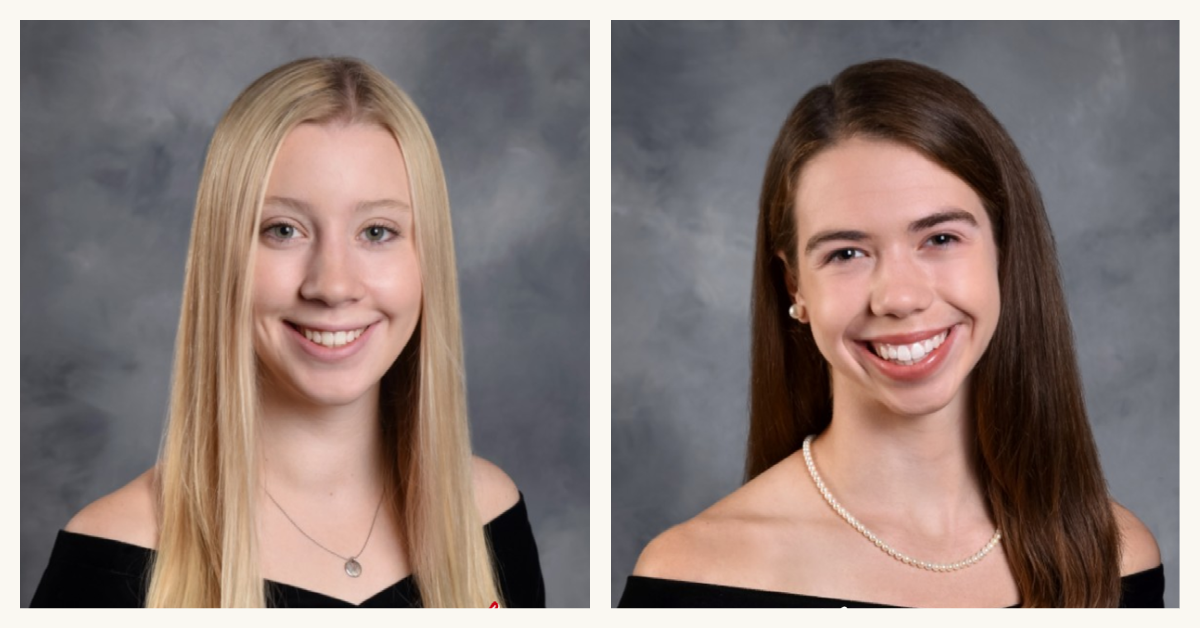 Gwynedd Mercy Academy High School is proud to announce the Class of 2021 Valedictorian, Megan Panacek and Salutatorian, Kelly Murray. Congratulations on your achievements, Megan and Kelly!
The Sisters of Mercy of the Americas announced the winners of the fourth annual Social Justice video contest, with first-place going to a group of three students from Gwynedd Mercy Academy High School. As an assignment for Sr. Patti's Theology class, Tristen Hasson, Melanie McGill, and Sydney Pasceri submitted their project,
"Women Make Mercy Real", which is an engaging video educating us on the income disparity between men and women. Thank you to Sr. Suzanne Gallagher, RSM of the Justice Office of the Sisters of Mercy of the Americas, Mid-Atlantic Community for coming to share the good news with our school community!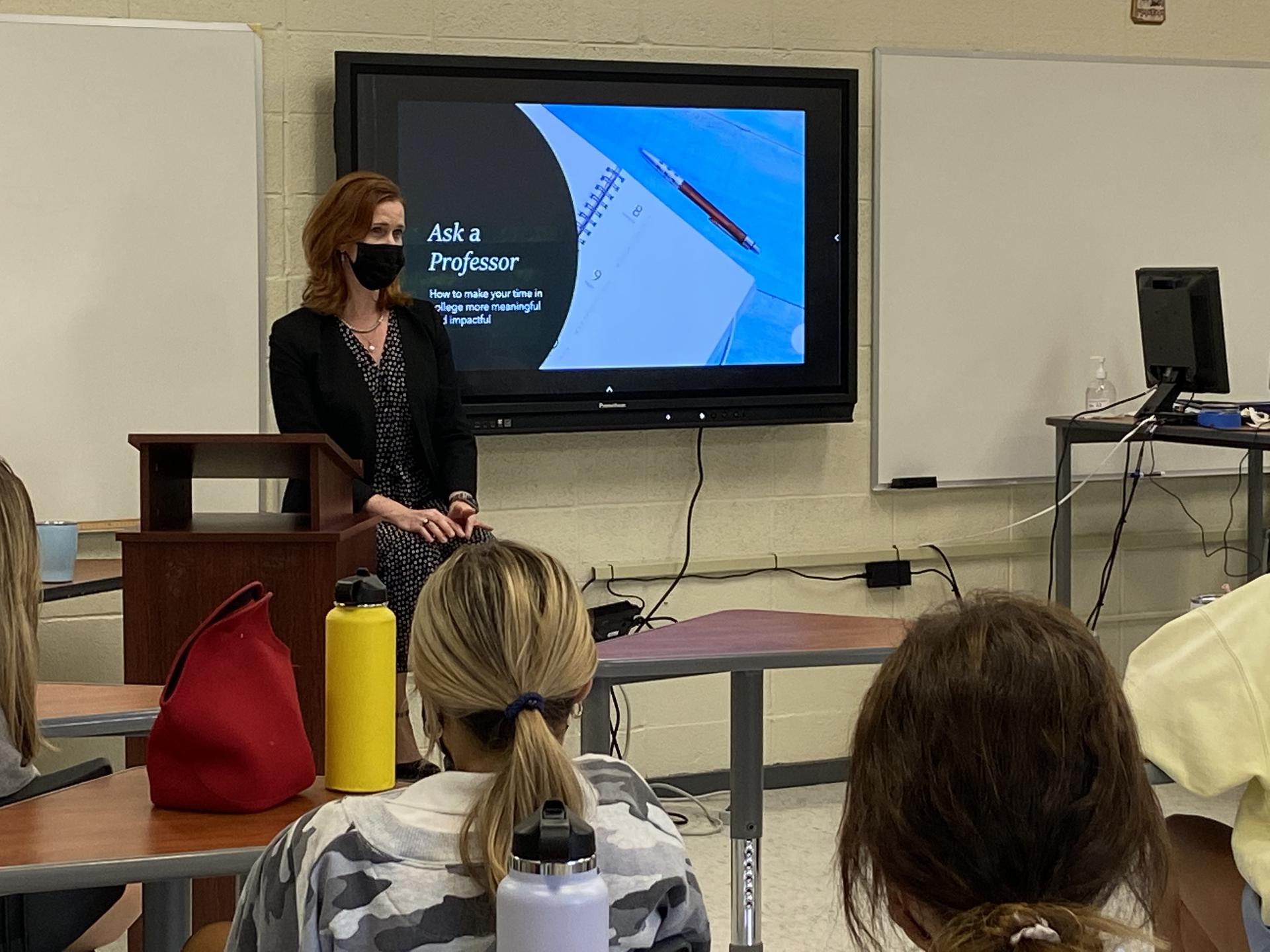 This week, Catherine E. Wilson, Ph.D. '90, Associate Professor of Public Administration at Villanova University and 2018 GMAHS Trocaire Award Recipient for her work in education, spoke to the Class of 2021 about how to prepare for and be successful in college during "Ask a Professor" sessions in their Theology classes, taught by her sister Judith Wilson, M.A., M.E.T. '87.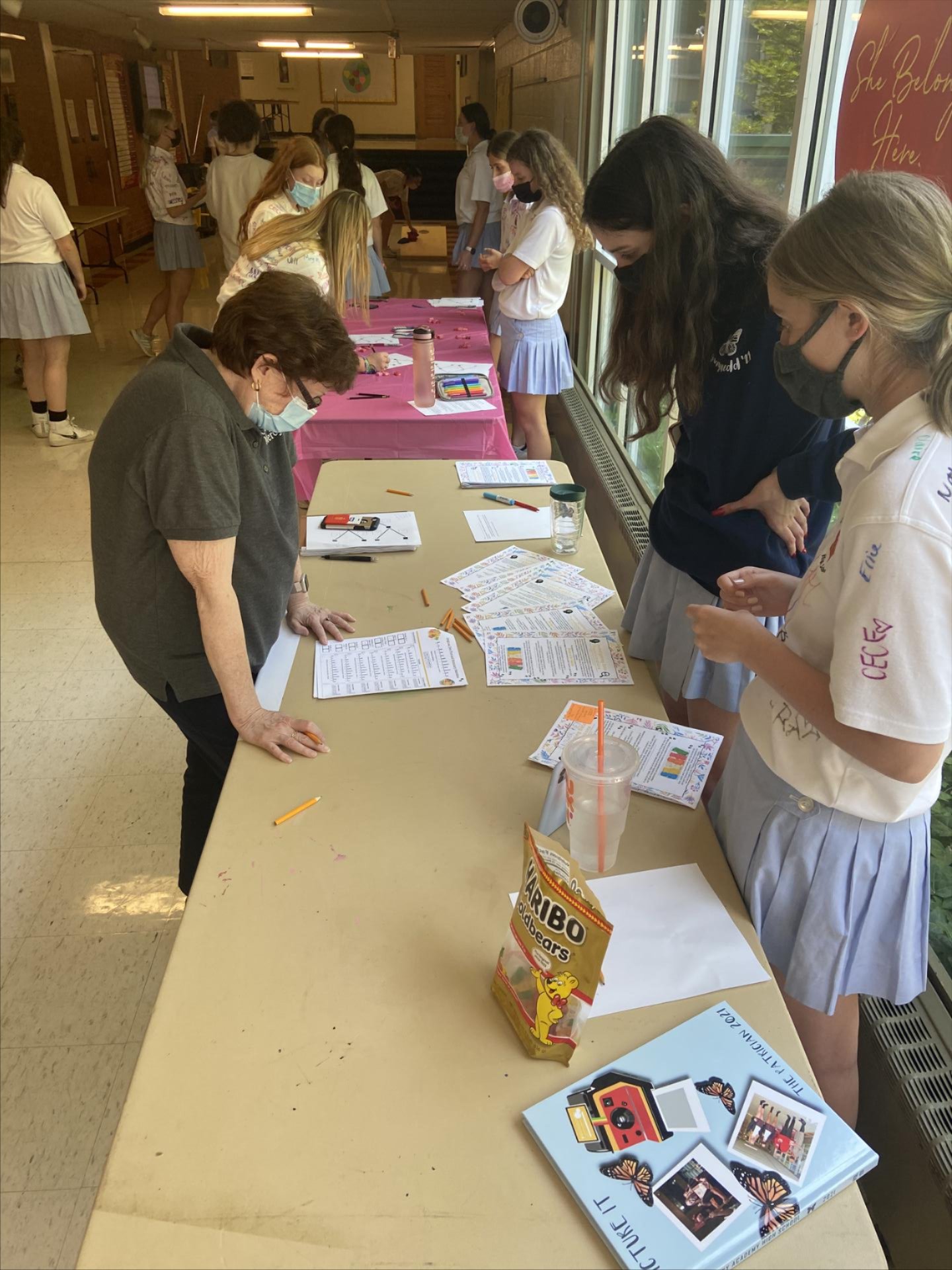 Dr. Clementi's AP Statistics students participated in a Stats Festival. Each group designed an engaging activity which related to some area of statistics. The projects included the probability of drawing particular color M&Ms, transforming data, percentiles with an 11 question quiz, probability of drawing a piece of candy with different colored dots on the bottom, conditional probability with Starburst, probability with ducks, Cornhole, M&Ms using frequencies and relative frequencies, the Placebo effect with caffeinated and non-caffeinated diet cola, and finally modeling the sampling distribution of sample proportions with M&Ms.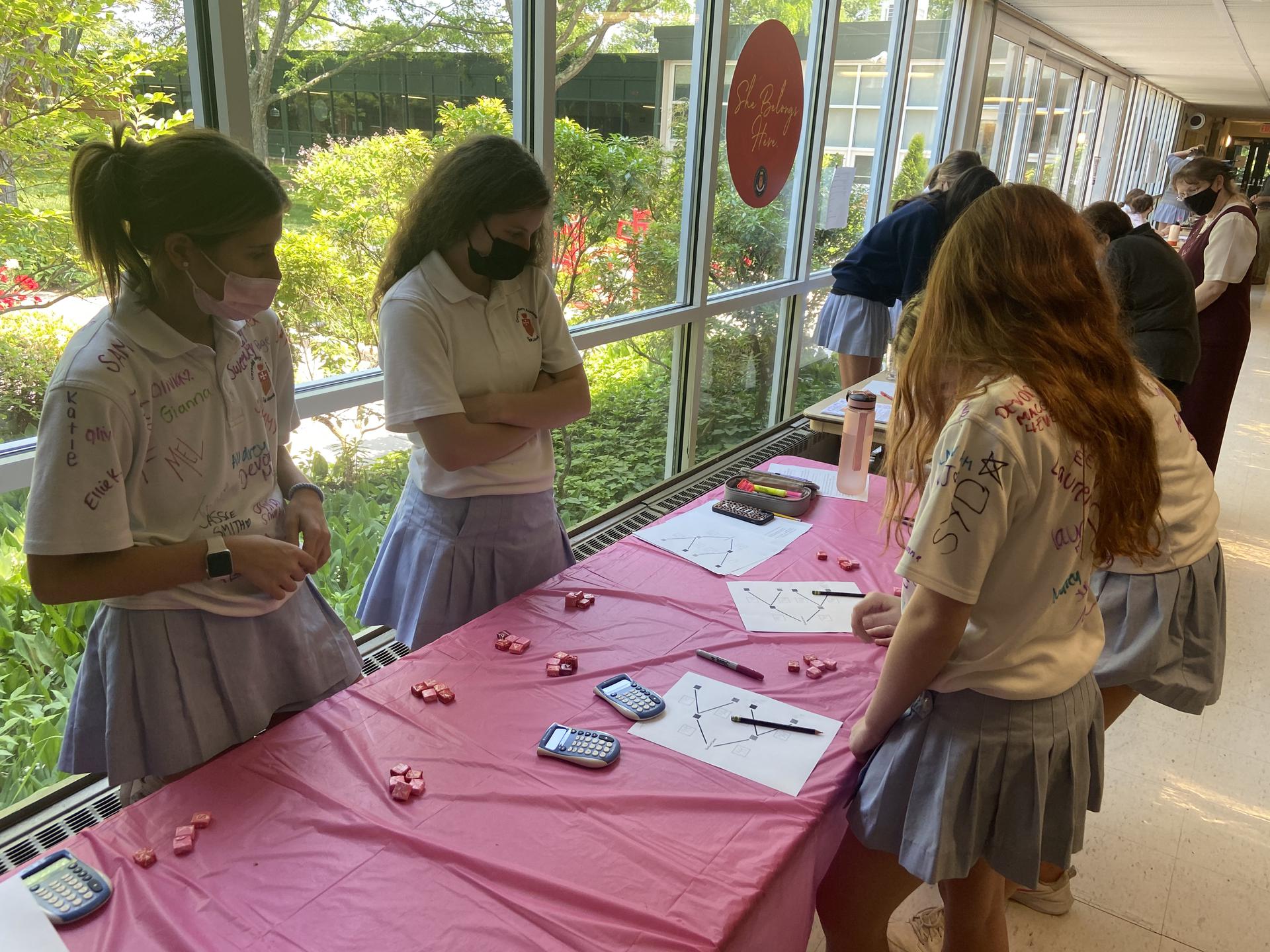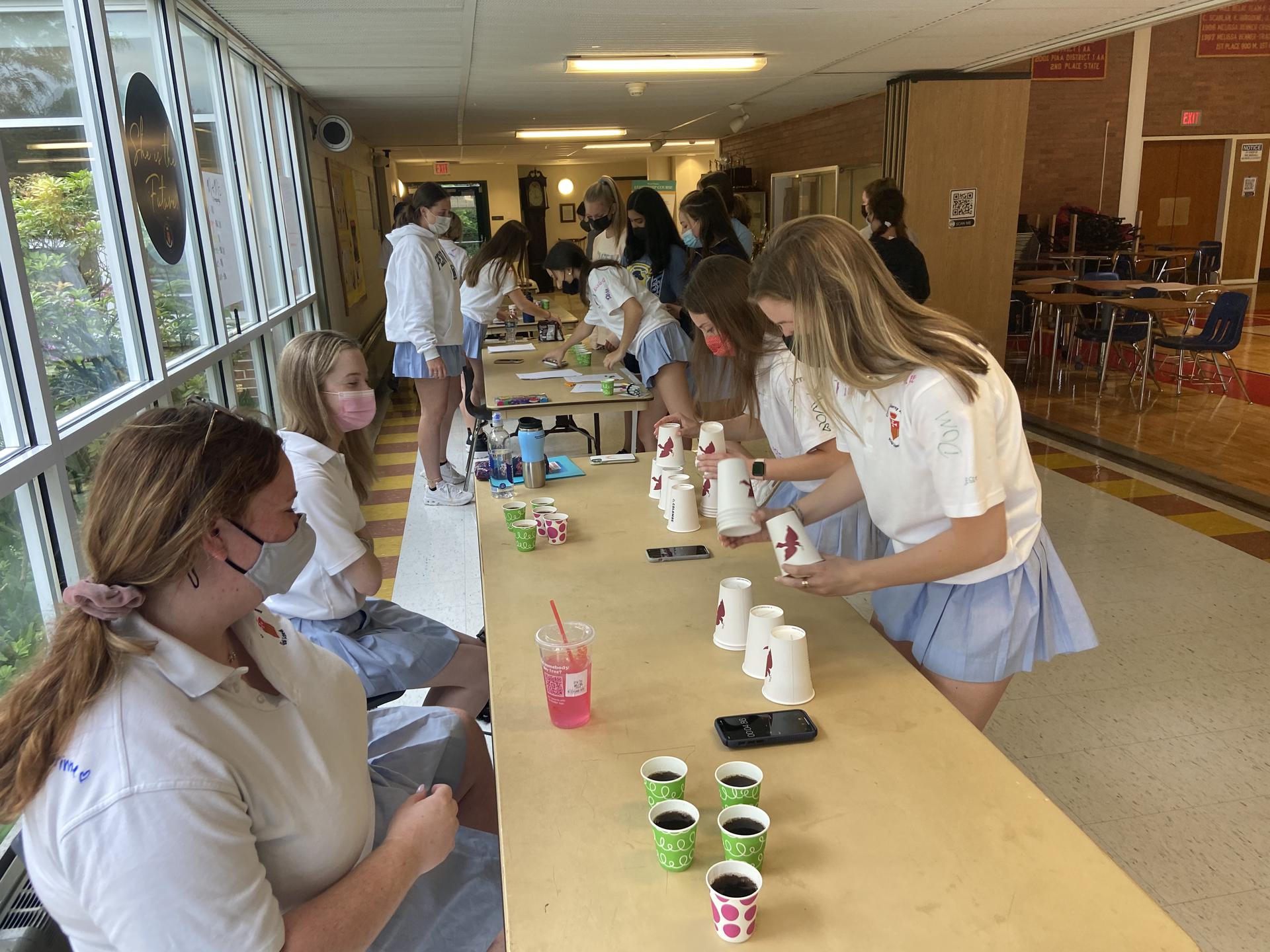 Students in Mrs. Cymerman's Theology 10 class had to complete a Thematic One-Pager that spanned the course content or create a content-centric Board Game. Check out some of their creative projects!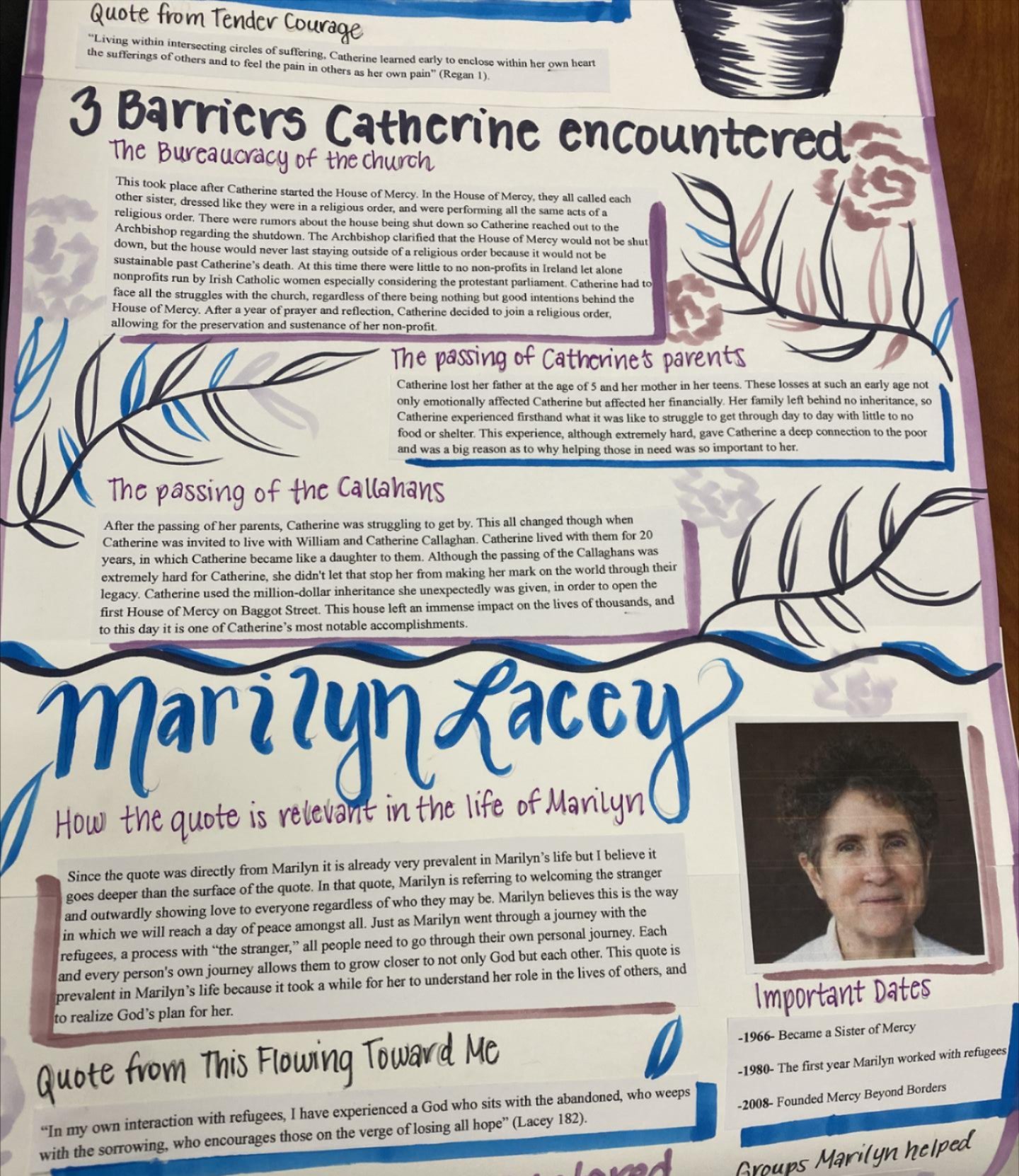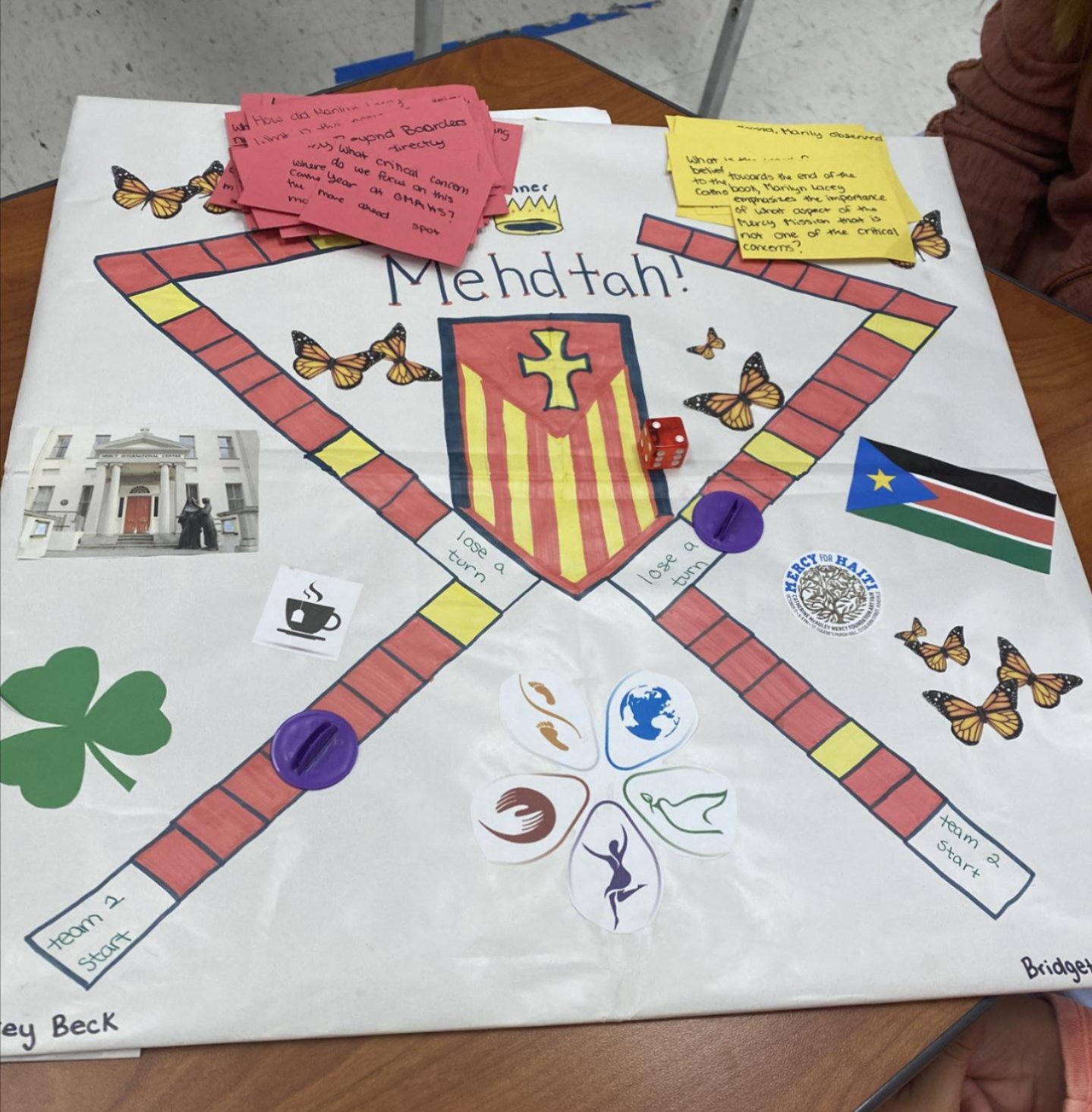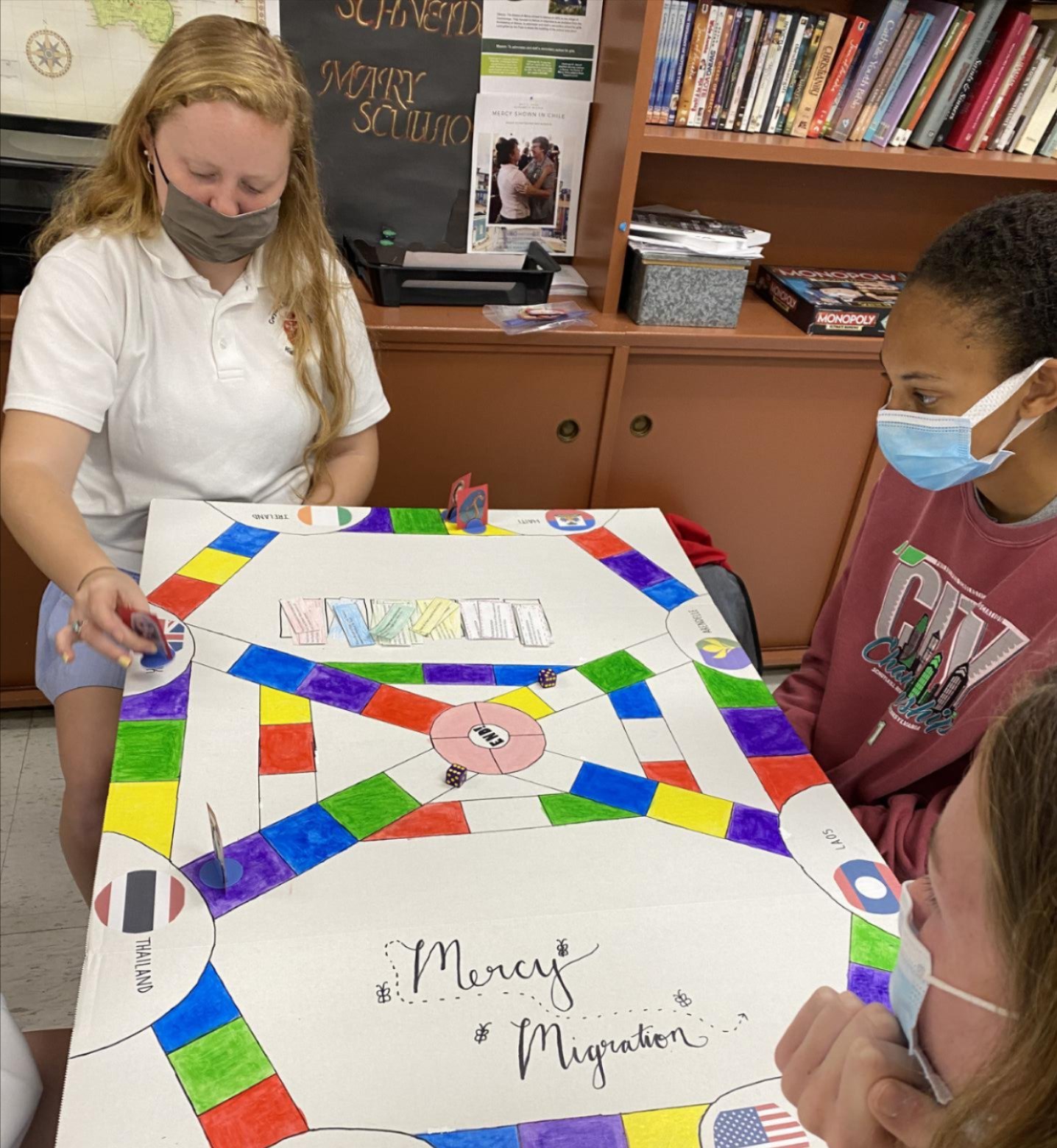 MRS. BATTISTO'S CLASS PROJECTS
Mrs. Battisto's APGOV students spent the last class periods after their College Board exam preparing Government-themed Amusement Park maps to demonstrate all of the fun political concepts they learned this year in class. Her AP PSYCH students spend the last class periods after their exam creating their versions of Crash Course videos on various mental health issues to honor Mental Health Awareness Month.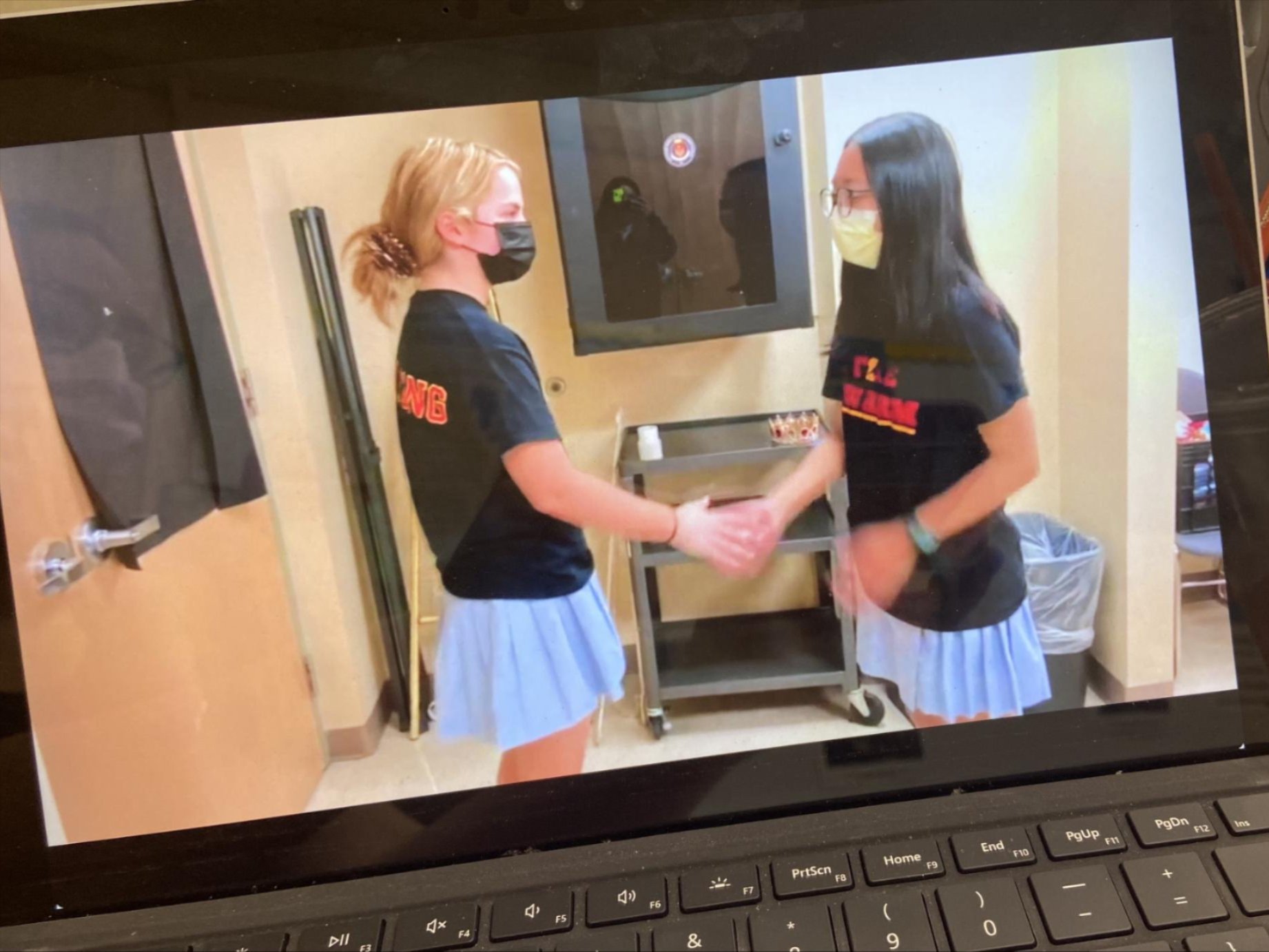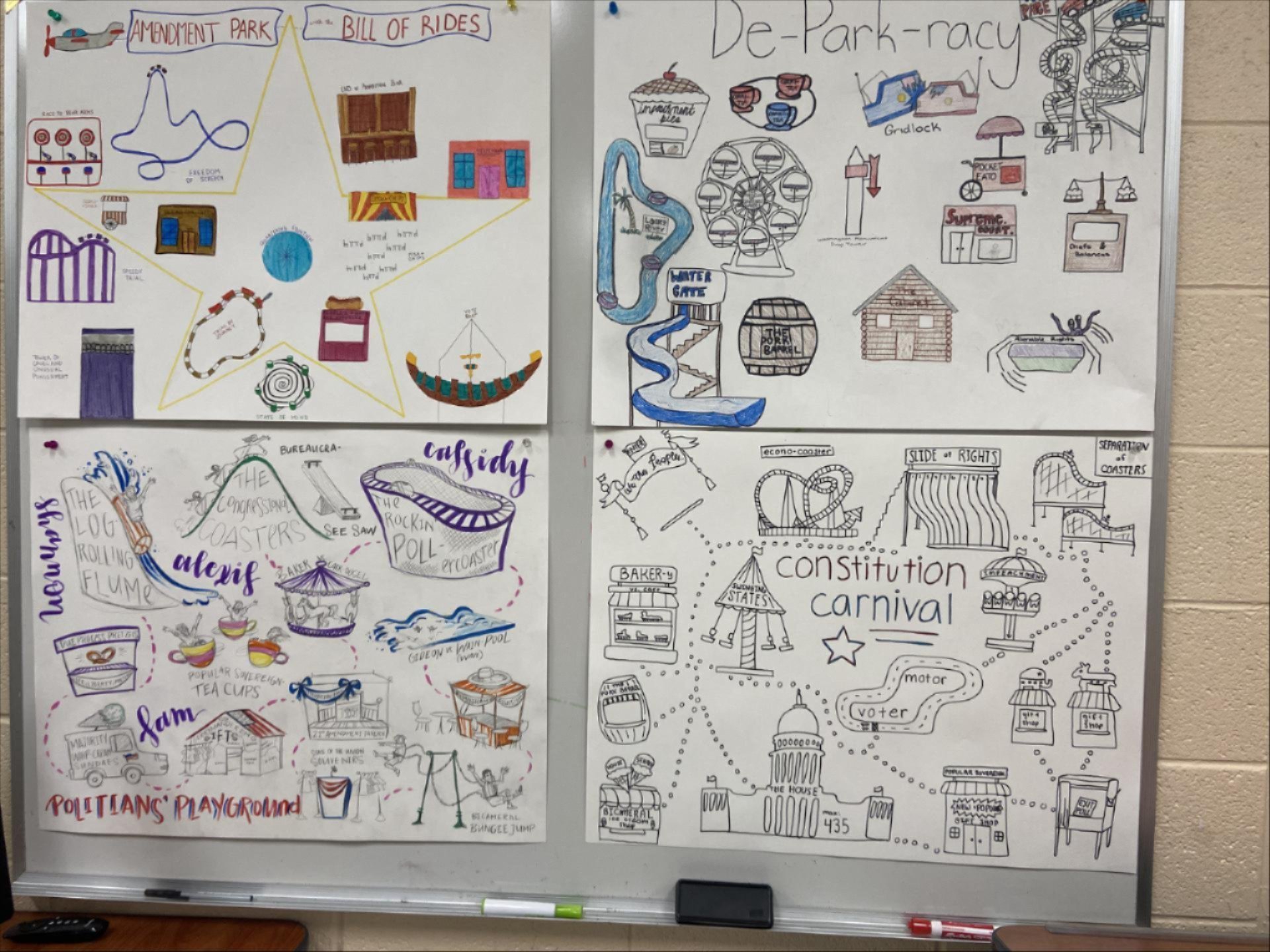 Freshmen students in Mrs. Susan Mitchell's Honors Biology class participated in the PSBR contest (Pennsylvania Society for Biomedical Research) and took several top prizes! Congratulations to the following students:
Ava Kolp won Finalist for her essay on Spinal Muscular Atrophy.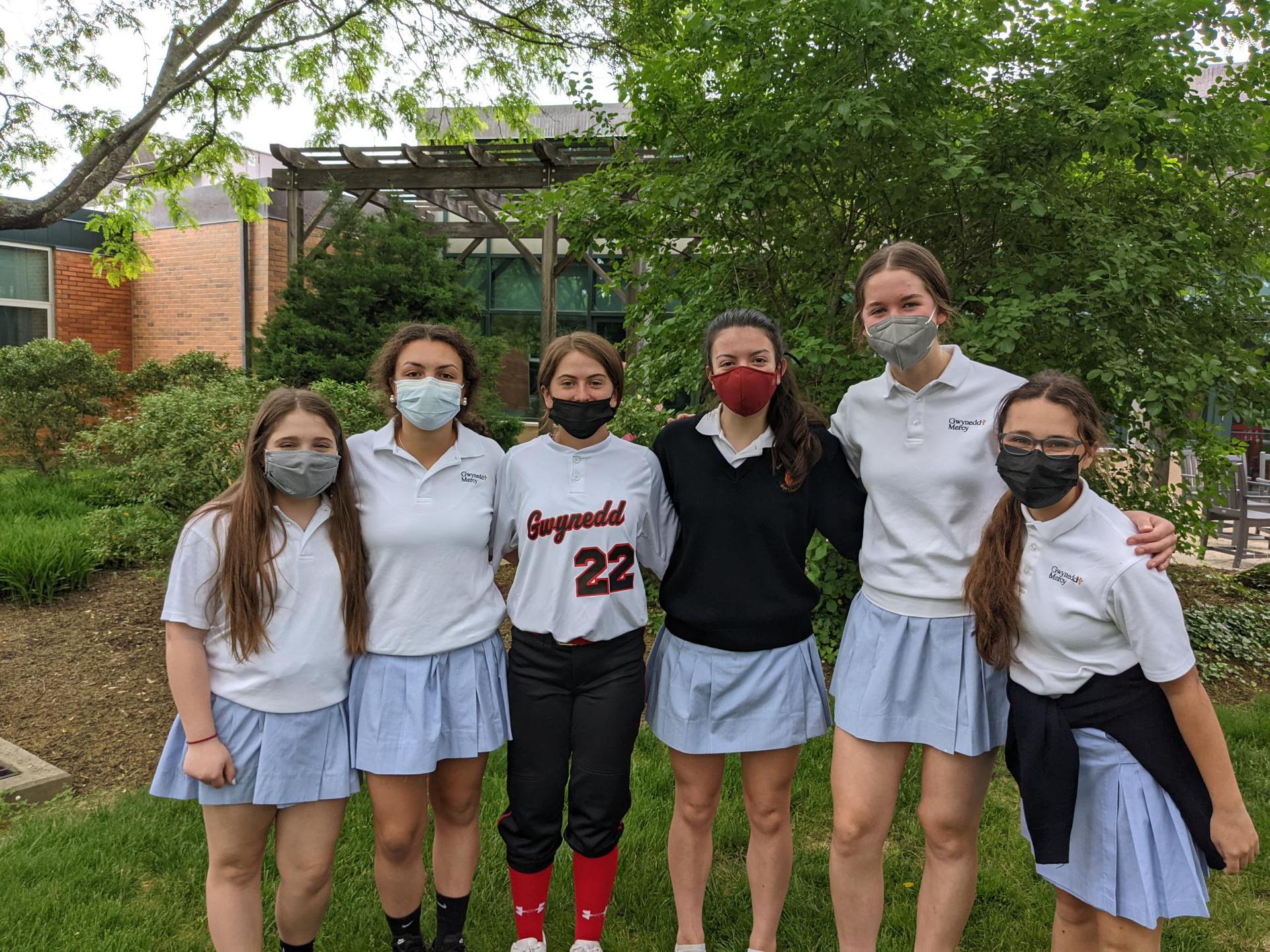 Poster Finalists included:
Olivia Carlo (Animal Health Care Technicians)
Jenna Morrison (Animal Research Saves Endangered Animals)
Nina Zoglio (Animal Research Saves Human Lives)
Dylan Burke (Dynamic Duo: Mice and Men Fighting Inflammation)
Ava Wojtko (3-D Printing Used in Veterinary Advancements)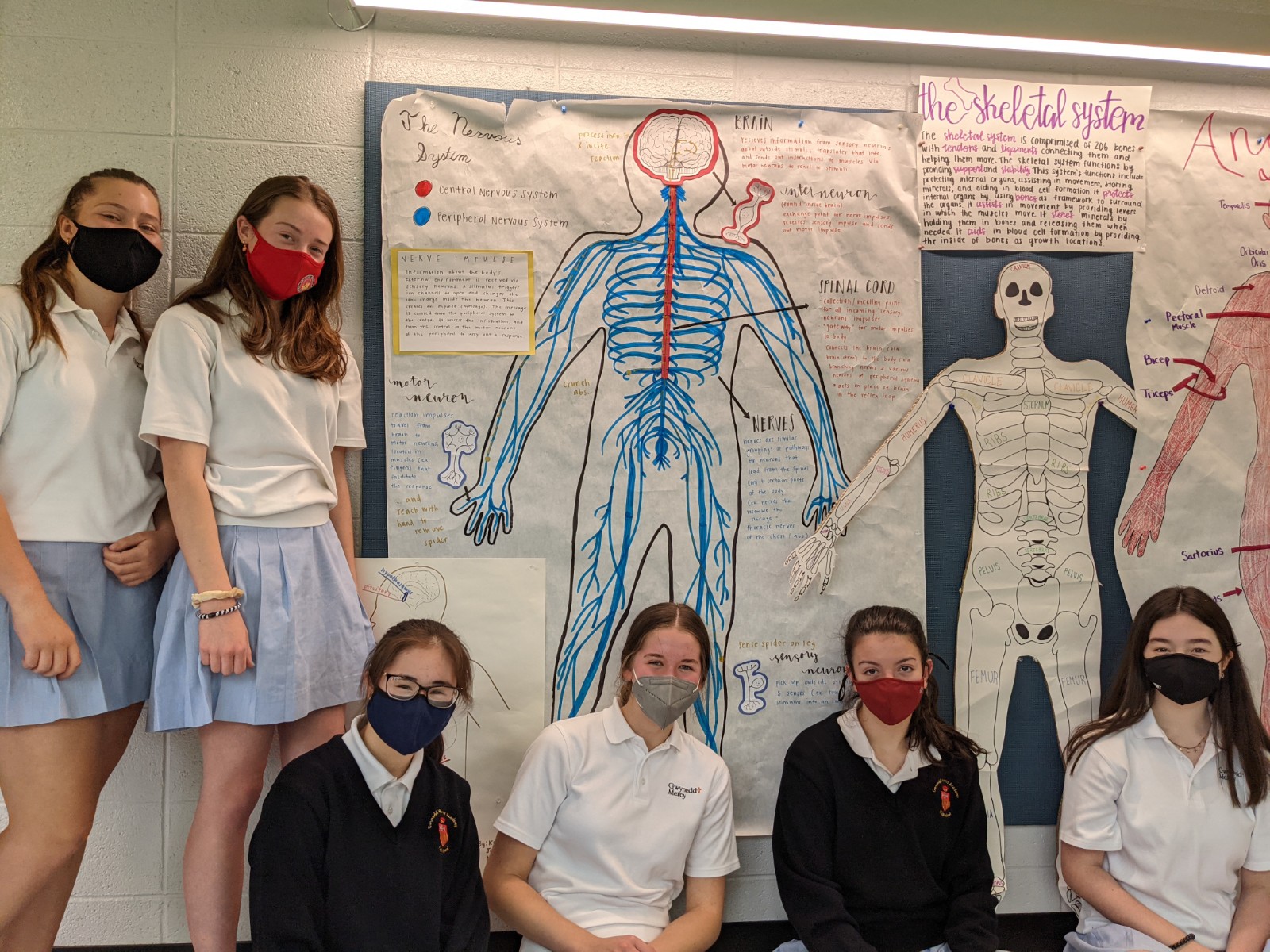 Honors Biology students in Mrs. Mitchell's classes are proud of their amazing work in projects depicting the phylum in the animal kingdom and the systems of the human body. The students collaborated well and learned so much fascinating information that has enriched their lives and stimulated interest in STEM careers.
We are still accepting applications for our Summer Service Trip for this year. Over the summer, from Monday, June 21 through Friday, June 25, we would like to send 12 students on a service trip partnering with the St. Vincent DePaul Young Adult Center in the Germantown region of Philadelphia. If you would like more information about the St. Vincent DePaul Young Adult Center and interested in sending your daughter on this service trip, please reach out to Mr. Fromhold at sfromhold@gmahs.org.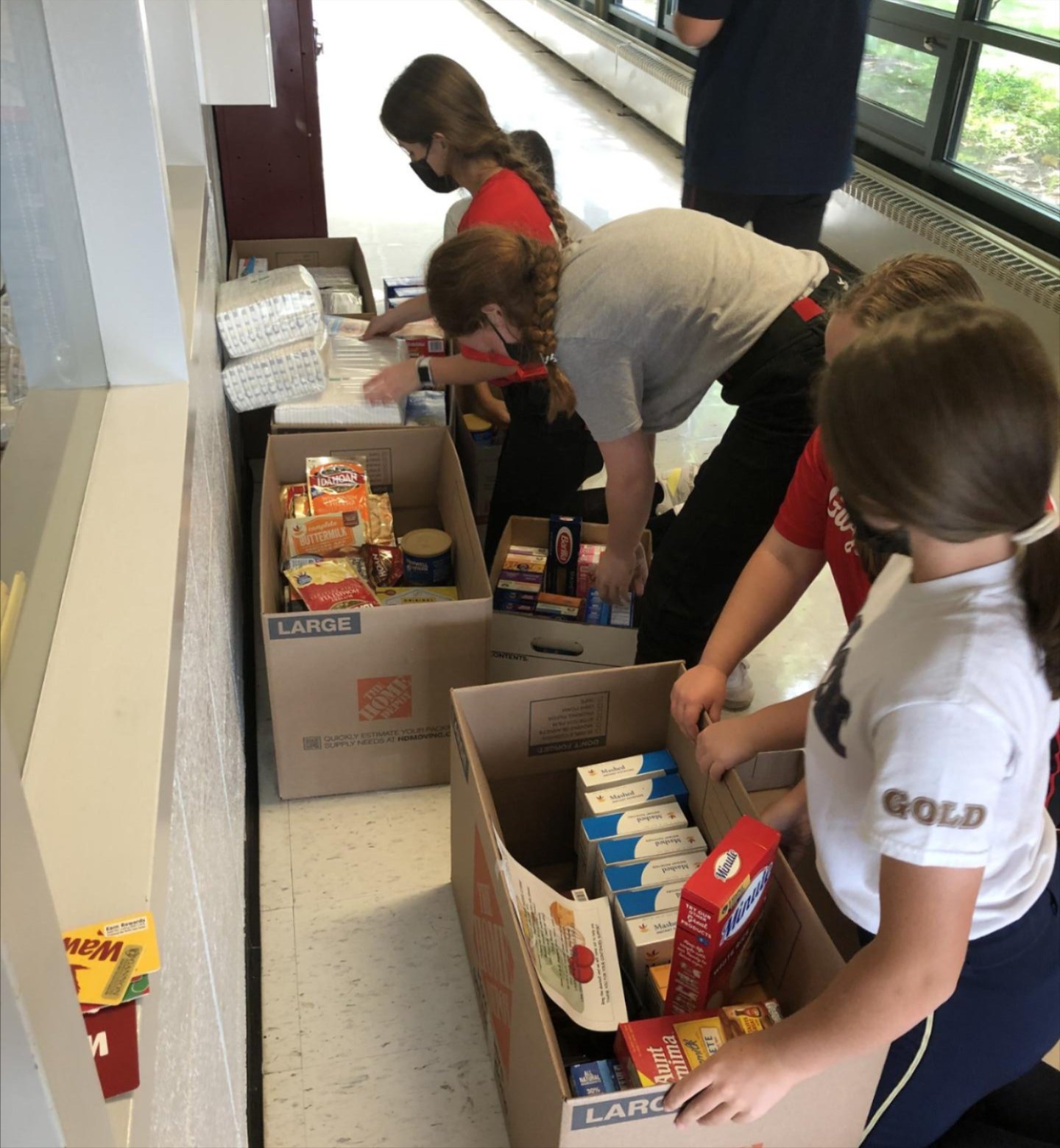 Thank you to everyone who supported our drive in partnership with the Mattie N. Dixon Community Cupboard.
This week we were able to drop off about 200 items to their pantry!
TRIPLE THREAT THEATRE CAMP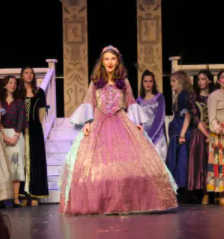 Live theatre is back! Looking to brush up your audition skills? Thinking about Matilda the Musical? Have another audition on the horizon? Join us for the Triple Threat Theatre Workshop on June 15, 16, and 17 from 6-9pm. You will work with a music director, acting coach, and choreographer to get your audition ready to perform. Boys and girls in grades 9-12 are invited to register at gmahs.org/camps!
STUDENT COUNCIL REPRESENTATIVES '21-'22
Senior Officers
Student Body President—Ellie Perry
Student Body Vice President—Mia Van Mater
Senior Class President—Hayden Tyrrell
Recording Secretary—Caroline Mullen
Public Relations Officer—Carla Scarpato
Treasurer—Mara Howard
Juniors
Class President—Ava Harvest
Bebe Lemanowicz
Sydney Mandato
Molly Meehan
Elizabeth Romano
Sophomores
Class President—Isabella Yanez
Madeline Bogle
Annie Brown
Dylan Burke
Caroline Hasson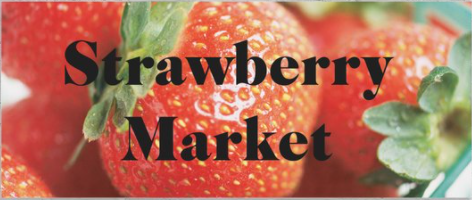 The Alumnae Association Board's Ministry and Service Committee is excited to partner with Alison McGrorty Crotts, M.D. '04 to announce the opening of the Strawberry Market!
Strawberry Market is a food and necessities pantry for the patients of Strawberry Mansion Health Center in North Philadelphia. All of the items will be available to the patients free of charge. The COVID-19 pandemic ravaged this already-struggling neighborhood, leaving many patients unable to work or provide basic necessities for their families. We are asking for the support and generosity of the Gwynedd community to help fill the market! Items can be purchased directly from the Strawberry Mansion Pantry Amazon Wish List (will ship directly to a committee member) or items can be dropped off in a bin located inside Gwynedd's front door at any time.
Thank you in advance for your support!
SOFTBALL DISTRICT CHAMPIONSHIP
Gwynedd Softball played against Villa Joseph Marie in the District 1 4A Championship game. Although they lost with a score of 5-2, they came out with the title of "Runner Up" and took huge steps in Gwynedd Softball history!
TRACK STATE CHAMPIONSHIPS
Over the weekend, the Gwynedd Track and Field 4x8 Relay team made a comeback after nearly 11 years with an 8th place medal finish at the State 3A Championship Meet!
On Friday, Gwynedd Crew competed in the 2021 SRAA National Championship Regatta. The Lightweight 8+ boat received the silver medal in their event! What a great season for Gwynedd Crew!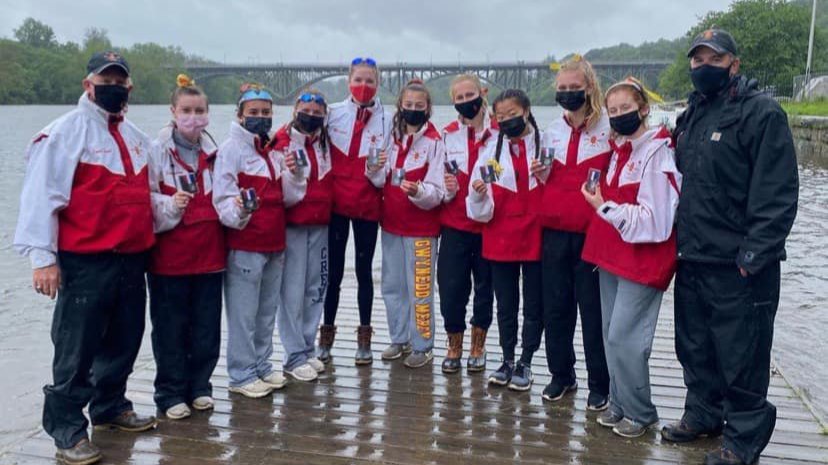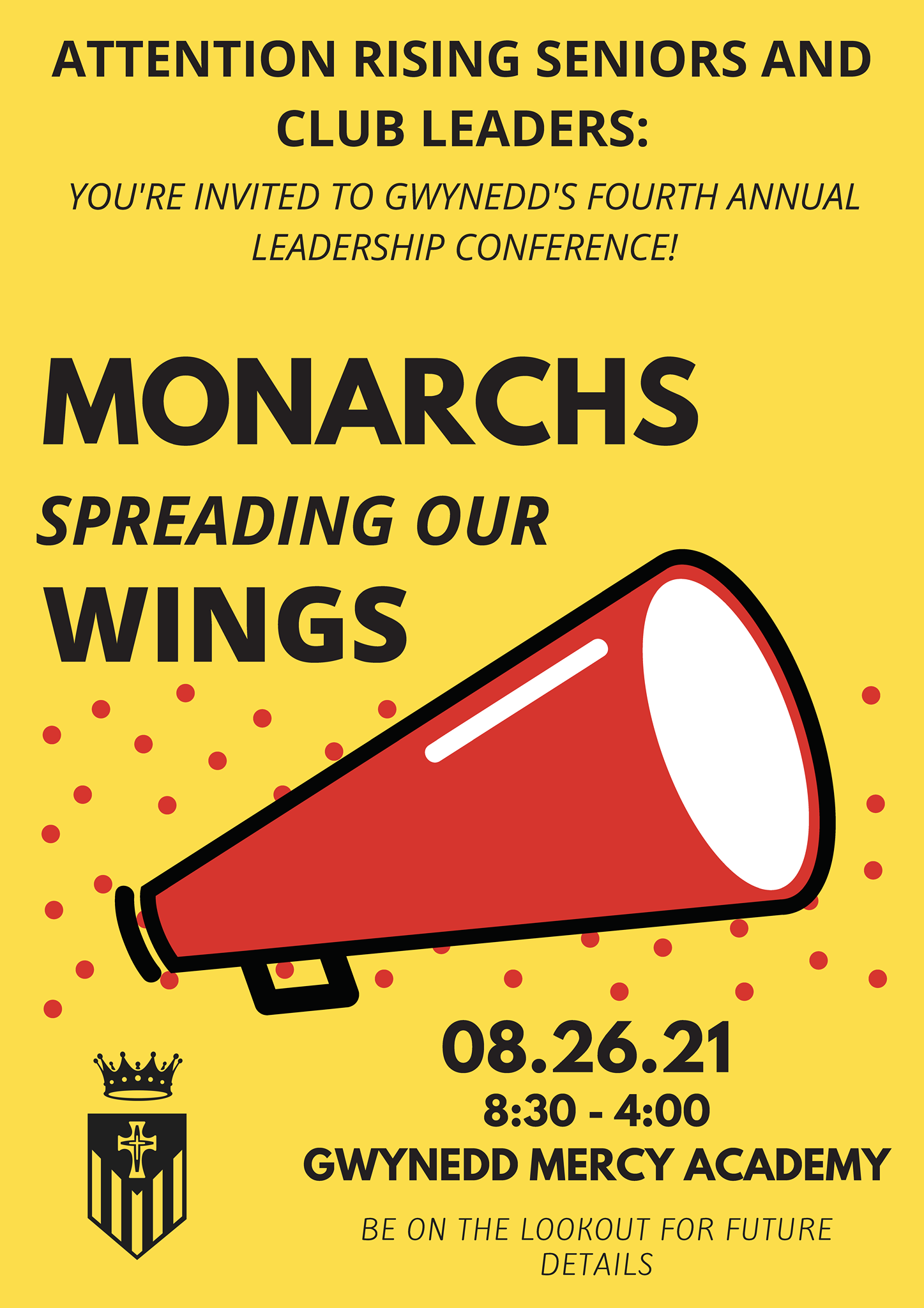 END OF THE YEAR CELEBRATIONS
This year we hosted our first "Internship Reception".
President Denise Marbach, '72 and Alumnae Angelena Antenuci, '20 shared the importance of Internships.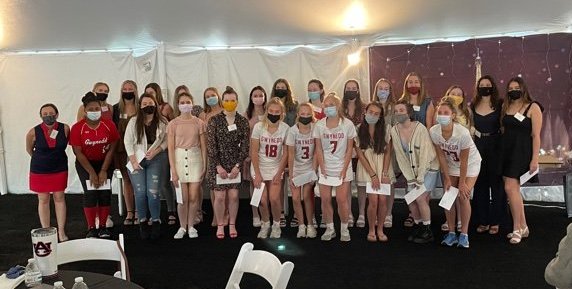 Internship will be available in the fall. Announcements will be coming in mid-August. If you have any questions, please email Mrs. Guarnaccia- jguarnaccia@gmahs.org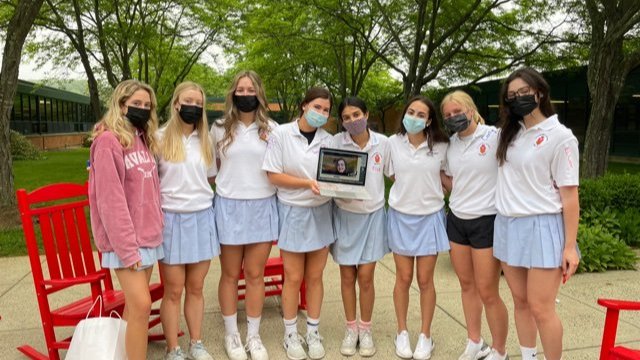 On Wednesday May 26th, the LEAD Council said goodbye to our Seniors!
Congratulations to our LEAD Seniors as they head off to further their education.
SHE IS THE FUTURE.
©2021 Gwynedd Mercy Academy High School
1345 Sumneytown Pike, PO Box 902
Gwynedd Valley, PA 19437